Watch Full 1981 PBS Making-Of Special On 'Raiders Of The Lost Ark'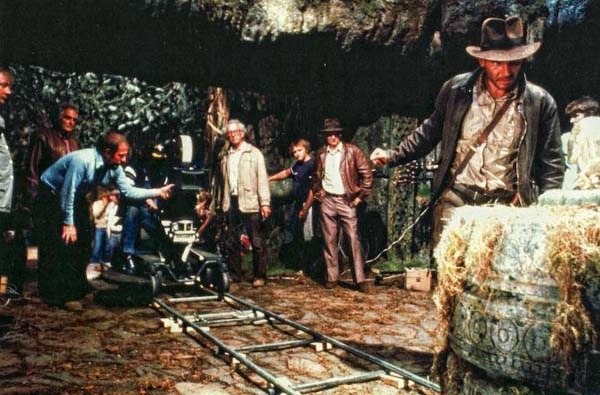 In 1981, PBS aired a terrific, in-depth "making-of" special about Raiders of the Lost Ark. Some of the material here has been, er, raided for other docs about the creation of the movie, but you can watch the full special below.
There's a lot of great stuff in here, as the special goes into great detail about some elements of the production. But my fave bits might be when the cameras catch Harrison Ford at his most sardonic. The actor comments on being dragged behind a truck as "just one more useless experience," before saying "I'm sure it's not dangerous. If it was dangerous they would have waited until we'd got more of the movie done."
There is also a lot of excellent footage of Steven Spielberg at work directing, and it's useful to see how he gets performances out of different situations. Directing can be a different job not just from movie to movie, but shot to shot, and you'll see that illuminated here.
[Video Removed from YouTube]
[via Cinetropolis]