'The Secret Life Of Walter Mitty' Trailer And Poster: "God, You're Noteworthy!"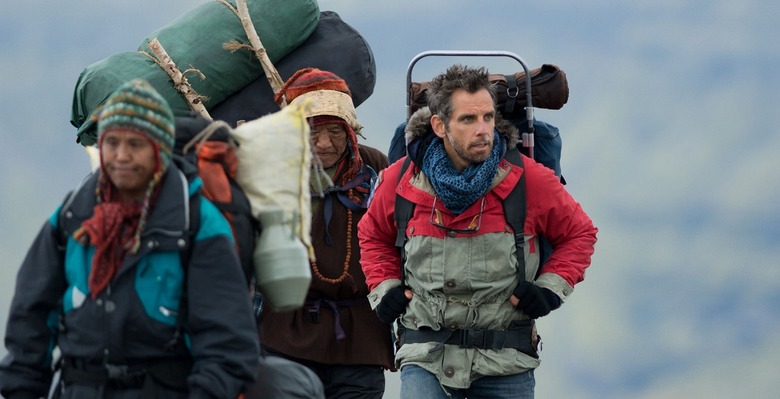 Most of us lead fantasy lives more "noteworthy and mentionable," as one might put it, than our real lives, but the protagonist (Ben Stiller) of The Secret Life of Walter Mitty faces a bigger divide than most. In his daydreams, he's a handsome hero who sweeps his crush (Kristen Wiig) off her feet, whereas in reality he can barely look her in the eye.
But that all starts to change for him when real-life circumstances threaten to put him out of a job. In order to save himself and the woman he loves, he must embark on the kind of wild, colorful adventure he'd previously only imagined. Hit the jump to watch the newest trailer.
Frankly, I think the trailers for this movie have been better than the movie itself. They're gorgeously shot and impeccably soundtracked, and shows off its charming cast to great effect. I can't help but be moved by them, even though I wasn't impressed by the film as a whole. For all its pleasures, I found the entire thing "curiously inert," as I put it in my NYFF review.
Still, it's a cute adventure with a charming cast, and you could do worse for an all-ages family outing. Kids will dig the playful daydreams (though they may escape into their own flights of fancy during the slower bits), while parents can connect to the deeper themes of courage, regret, and longing. The Secret Life of Walter Mitty is scheduled for release on December 25.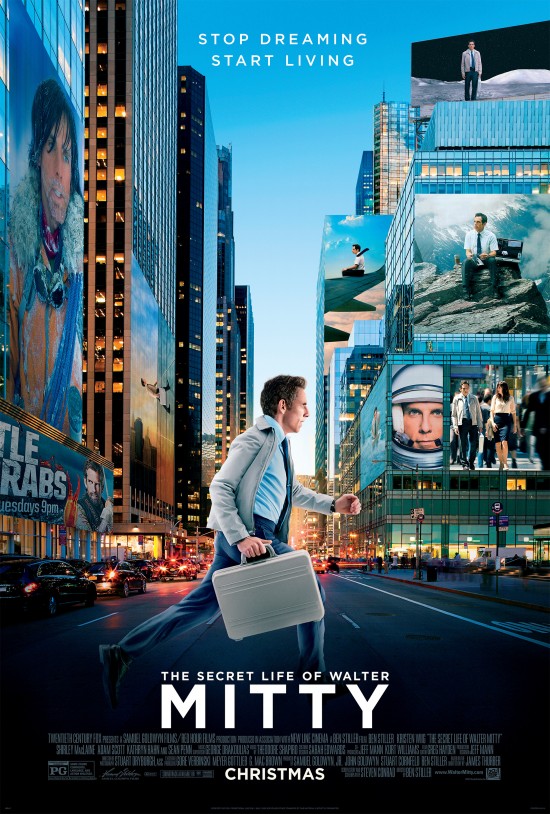 Ben Stiller directs and stars in THE SECRET LIFE OF WALTER MITTY, James Thurber's classic story of a daydreamer who escapes his anonymous life by disappearing into a world of fantasies filled with heroism, romance and action. When his job along with that of his co-worker (Kristen Wiig) are threatened, Walter takes action in the real world embarking on a global journey that turns into an adventure more extraordinary than anything he could have ever imagined.