J.J. Abrams Explains His Hesitance To Shoot 'Star Wars Episode VII' In London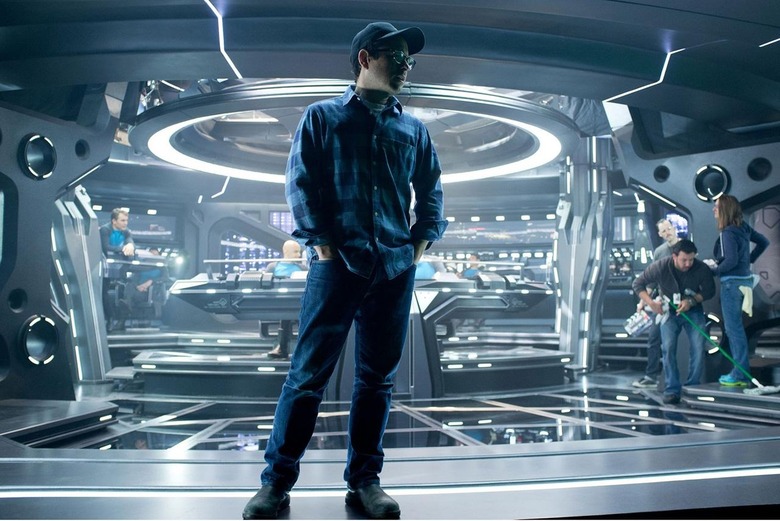 The time is almost here. Once the calendar turns, writer/director J.J. Abrams will finally head across the Atlantic to shoot Star Wars Episode VII in England, where much of the original was made. (Episode VII will shoot at Pinewood Studios, rather than Elstree, where the original Star Wars work was done.) Abrams, however, has hinted in the past he didn't want to film there simply because it meant leaving his family in the United States for a long period of time. As expected tradition won out and Abrams is going to film across the Atlantic, so he's now putting as positive a spin on it as possible.
Below, read some new quotes about his reluctance -and excitement – of filming in London, as well as the opportunity to work with co-writer Lawrence Kasdan.
The quotes came from the new issue of Total Film.
[Filming in London] is something that I've always intended to do. But I'm torn because I have done everything I can to keep the production of my projects in Los Angeles. Yet the opportunity to work with UK crews is something that has always been a dream of mine. Of course, that dream existed prior to me being married and having a family, so the reality of making a movie like that for any period of time becomes much more difficult when there are other people that you desperately love and care for involved.
And here's his quote on Kasdan:
Working with Larry has been one of the most surreal joys of my life. We've had a lot of fun working together. He's an incredible guy and an inspiring and spectacular writer.
Classic Abrams. Addressing issues without addressing them at all. However, the mere fact he mentions any hesitance to shooting overseas speaks volumes when it comes to past rumors of his unhappiness. Though, to be honest, you can't blame the guy. Would you want to leave your family for however many months if there was some way to avoid it?
Nevertheless, Star Wars Episode VII is (hopefully) on track for a December 18, 2015 release.