We Dare You To Watch The 'A Haunted House 2' Trailer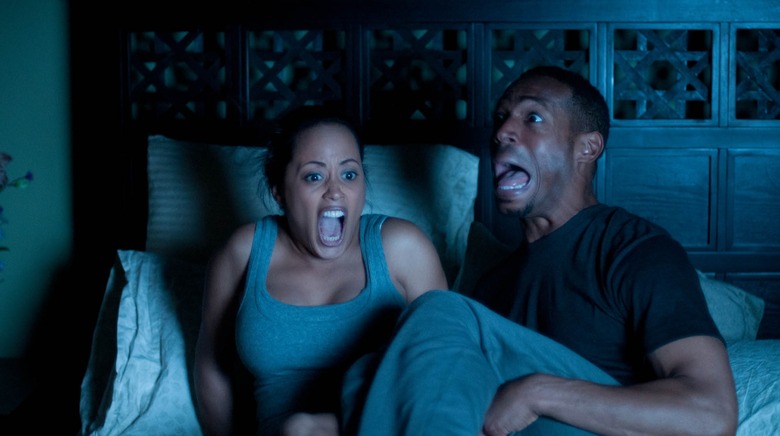 Even though most of us have chosen to forget it, the Paranormal Activity spoof A Haunted House starring Marlon Wayans actually came out earlier this year. Not only that, it grossed $60 million worldwide against a budget of $2.5 million, making it a bonafide hit. Who knew?
The studio knew, that's who, and they've already shot a follow up. A Haunted House 2 directed by Michael Tiddes is scheduled for release March 28, 2014 and a teaser trailer is now out. The plot is genius. Wayans' character moves out of his one haunted house to...wait for it...another haunted house! Hilarity ensues.
Hate-watch the trailer below.
EW posted the trailer. I'd say thanks, but the trailer makes me so mad, that would be dishonest.
Lots of jokes about race and references to recent horror movies. Brilliant. Anyone want to be there will be fart jokes too?
A Haunted House 2 stars Marlon Wayans, Essence Atkins, Affion Crockett, Dave Sheridan, Gabriel Iglesias, Jaime Pressly and Ashley Rickards. It opens March 28, 2014.