'22 Jump Street' Viral Video Features Channing Tatum Spoofing Jean-Claude Van Damme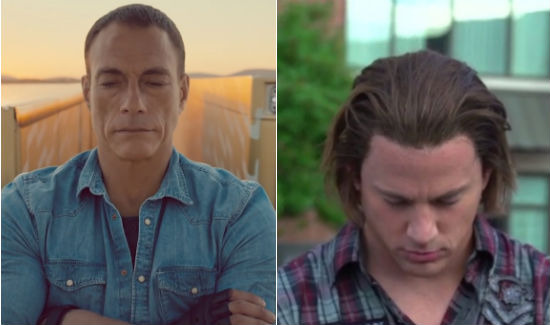 With post-production in full swing on one movie, directors Chris Miller and Phil Lord are currently in-production on their next movie. That movie is 22 Jump Street, the college-based follow-up to the 2012 hit film starring Channing Tatum and Jonah Hill. It's scheduled for release June 13 and while a teaser trailer will likely be out before the end of the year, the directors have made even more work for themselves by crafting a viral spoof of an incredible commercial starring Jean Claude Van Damme. Check it out below.
First up, here's the original spot by Volvo starring JCVD:
And here's the 22 Jump Street version:
Funny stuff.
Expect more on 22 Jump Street in the coming months as we power towards its June release. Here's the basic plot description:
"22 Jump Street" follows officers Schmidt (Hill) and Jenko (Tatum) as they go deep undercover at a local college. But when Jenko meets a kindred spirit on the football team and Schmidt infiltrates the bohemian art major scene, they begin to question their partnership. In addition to cracking the case, the two freshmen must figure out if they can have a mature relationship like real men.