J.J. Abrams Hasn't Contacted Mark Hamill About 'Star Wars Episode VII,' Says Samuel L. Jackson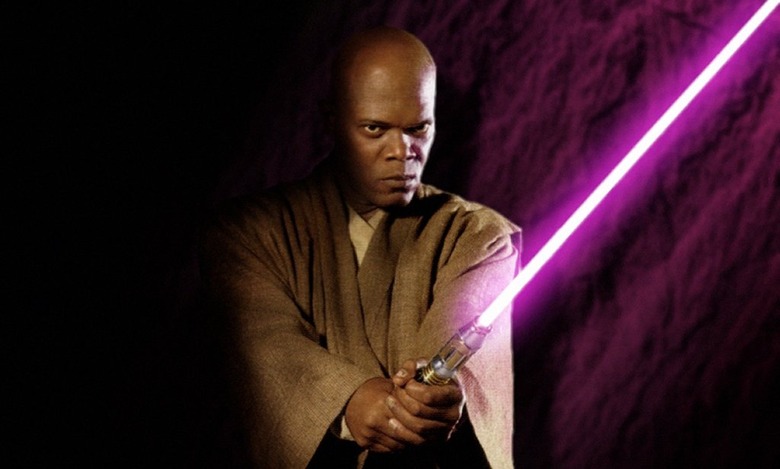 If Samuel L. Jackson can tell the world Elizabeth Olsen is in Avengers: Age of Ultron, maybe he can also tell us Mark Hamill isn't in Star Wars Episode VII. Though the actor who portrayed Luke Skywalker has reportedly been working out for a likely return to the series, Jackson spoke to him recently and Hamill told him director J.J. Abrams has not been in touch. Ewan McGregor, who played Obi-Wan Kenobi in the Star Wars prequels, said the same thing to Jackson. Neither has had a phone call from the film's writer, director and producer.
Does that mean there's a chance Luke Skywalker isn't in Star Wars Episode VII?
Here's the quote from Samuel L. Jackson, appearing on The Late Show With David Letterman, via Jedi News.
I 100% believe Samuel L. Jackson asked Mark Hamill about J.J. Abrams contacting him and Hamill said "No." There's no reason for Jackson to lie; I sincerely doubt Mace Windu will return in the film. But what I don't 100% believe is that A) Hamill was telling the truth or B) That it was Abrams who potentially contacted Hamill. Months ago, Hamill himself said George Lucas told him he'd be coming back for the film. However, that was the story Michael Arndt was writing. If rumors are true, Abrams radically changed that story.
Still, the film starts shooting in a matter of months and these quotes raise an intriguing possibility for the first time. If Jackson is right, and Luke Skywalker isn't in Star Wars Episode VII, what does that tell us about the film? That the lone Jedi alive at the end of the trilogy is either dead or in hiding. From a strictly narrative standpoint, that makes very little sense. If by some wild way it was true though, it definitely sets up a Star Wars universe that's radically, radically different from what any of us have imagined.
I'm betting Mark Hamill does return for Episode VII and there's some crossing of wires here. But what do you think?