'Entourage' May Have Found A Female Lead In Kate Upton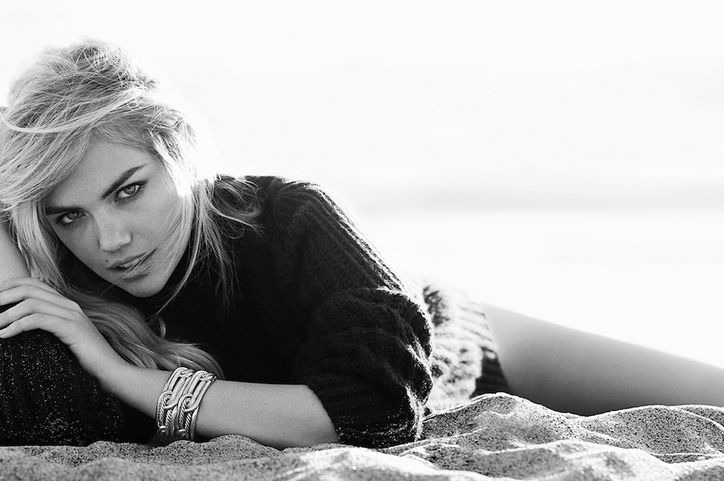 Now that the studio has finally agreed to let #EntourageBoysShare, casting has moved on to the leading lady. Model Kate Upton is reportedly in early talks to play the female lead and possible love interest of lead Vincent Chase (Adrian Grenier) in the Entourage movie sequel, which is being directed by Doug Ellin. Hit the jump for more details.
While they were unable to get details on her role, the obvious guess is that she's playing Vinnie's romantic interest. Lord knows he loves beautiful women, and the curvy blonde Upton seems just like his type. The film is expected to center around Ari Gold's new job as a studio head.
The 21-year-old Upton has been modeling professionally for a few years. Her credits include two Sports Illustrated Swimsuit Issue covers (2012 and 2013) and the covers of Elle, Vogue, and Vanity Fair. She has also been in ad campaigns for Guess, Gillette, David Yurman, and, um, Hot Pockets.
Her acting CV is a bit thinner. She's only had minor roles in Tower Heist and The Three Stooges, and she recently wrapped The Other Woman with Cameron Diaz, Leslie Mann, and Nikolaj Coster-Waldau. If she closes the Entourage deal, it'll likely be her biggest role to date.
The comedy sequel has been in the works for years, but hit a snag this fall over contract disputes. The cast finally fell into place last month, and the project is now on track to shoot in Los Angeles early next year. Jeremy Piven, Kevin Connolly, Kevin Dillon, and Jerry Ferrara will star alongside Grenier and possibly Upton.
While Upton doesn't have much in the way of acting experience, she does seem like a born performer. Here's that old video of her doing the Dougie at a basketball game, just because I think it's adorable.