Nineteen Films Submitted For Best Animated Oscar Consideration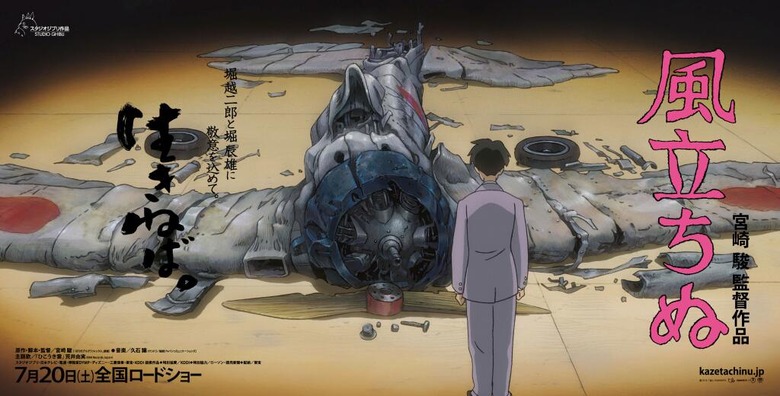 Award season is ready to get into full swing, and one of the early stages of the runup to the Academy Awards is the submission of Best Animated Feature options.
This year there are nineteen submitted features, including big studio fare (Cloudy 2, The Croods, Despicable Me 2, Monsters University), one from Studio Ghibli (The Wind Rises), a European effort we've covered a good bit (Ernest and Celestine) and a good few films that US audiences haven't had much chance to see yet. One pleasant side effect of the animated Oscar list is that it draws attention to films that are new to many viewers.
That said, of the studio fare there are only a couple of compelling submissions, and enough of the rest are going to be new enough to Oscar voters that this might not be much of a race. The 86th Annual Academy Award nominations will be announced on January 16, 2014, and we'll be curious to see how many films actually make the nomination cut. The awards will be held on March 2, 2014.
Read the submission list below.
Here's the press release:
BEVERLY HILLS, CA — Nineteen features have been submitted for consideration in the Animated Feature Film category for the 86th Academy Awards®.The 19 submitted features, listed in alphabetical order, are:"Cloudy with a Chance of Meatballs 2""The Croods""Despicable Me 2""Epic""Ernest and Celestine""The Fake""Free Birds""Frozen""Khumba""The Legend of Sarila""A Letter to Momo""Monsters University""O Apóstolo""Planes""Puella Magi Madoka Magica the Movie – Rebellion""Rio: 2096 A Story of Love and Fury""The Smurfs 2""Turbo""The Wind Rises"Several of the films have not yet had their required Los Angeles qualifying runs. Submitted features must fulfill the theatrical release requirements and comply with all of the category's other qualifying rules before they can advance in the voting process. At least eight eligible animated features must be theatrically released in Los Angeles County within the calendar year for this category to be activated.Films submitted in the Animated Feature Film category may also qualify for Academy Awards in other categories, including Best Picture, provided they meet the requirements for those categories.