Superhero Bits: Batman Vs. Superman, Thor: The Dark World, Justice League: War, Secret Service, Agents Of SHIELD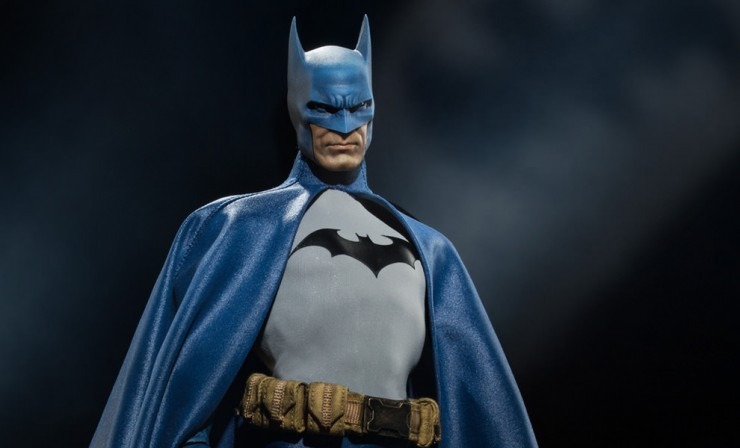 Want to see the exclusive debut of Dave Perillo's Thor poster? Where is the Batman vs. Superman production office? How can you listen to the Thor: The Dark World score? Which actress has joined The Secret Service? When is Justice League: War being released? What happens when Batman gets put into horror movies? How much of X-Men: Days of Future Past is in the future and how much is in the past? Read about all this and more in today's Superhero Bits.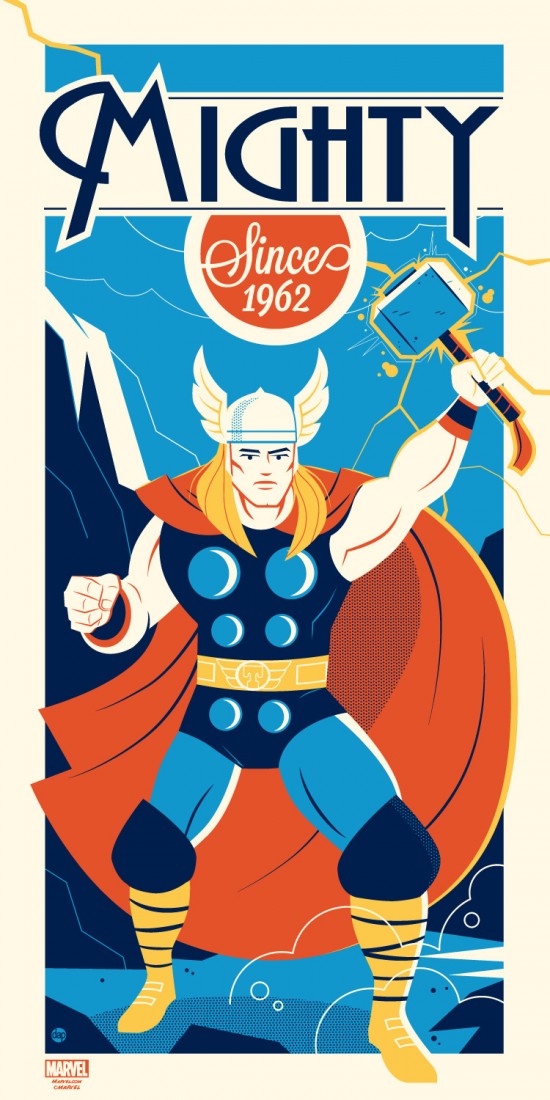 We're proud to exclusively debut ""Mighty Since 1962" by Dave Perillo, a 12" x 24" edition of 250 that'll be out on November 6. Follow @AcmeArchives for info.
The Winter Soldier is getting his own new comic book series, via Hollywood Reporter.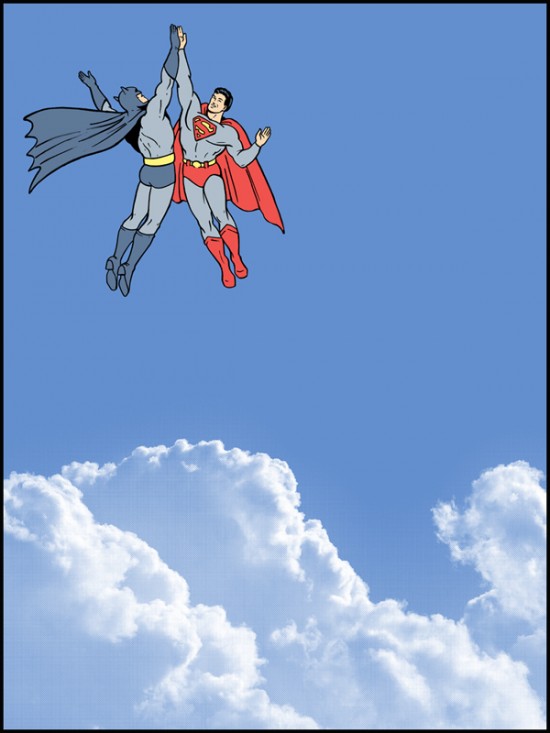 Hilarious print called "Way Up Top" by Steve Seeley now available on Nakatomi.
Production Weekly reports Batman vs. Superman has set up its production office in Michigan.The Soundtrack Junkie (via CBM) posted a bunch of full tracks from the Thor: The Dark World score.Deadline reports Sofia Boutella has joined the cast of The Secret Service, and you can see some set photos here.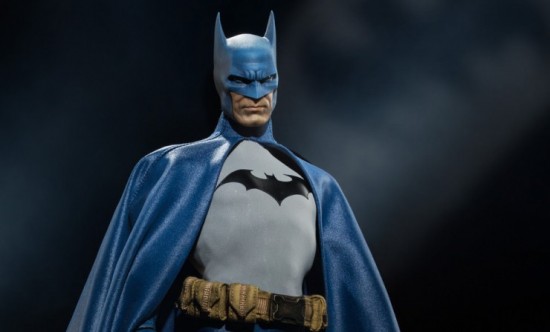 Sideshow is releasing this new 1/6th scale Batman figure via CBM.
Speaking to Empire (via CBM) Bryan Singer said the future is only about 25 or 30% of X-Men Days of Future Past.
Due to the amount of graphics and images included in Superhero Bits, we have to split this post over TWO pages. Click the link above to continue to the second page of Superhero Bits.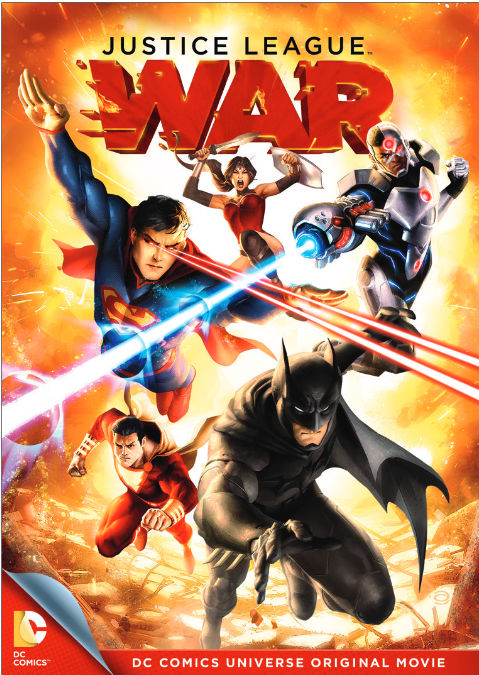 Justice League War is out February 4, 2014.Bleeding Cool says Hit-Girl ups her C-word scene in the Kick-Ass 3 comic books.Batman get placed into famous horror scenes, via PistolShrimps and CBM.ScreenRant writes about the odd relationship between Agents of S.H.I.E.L.D. and Captain America: The Winter Soldier.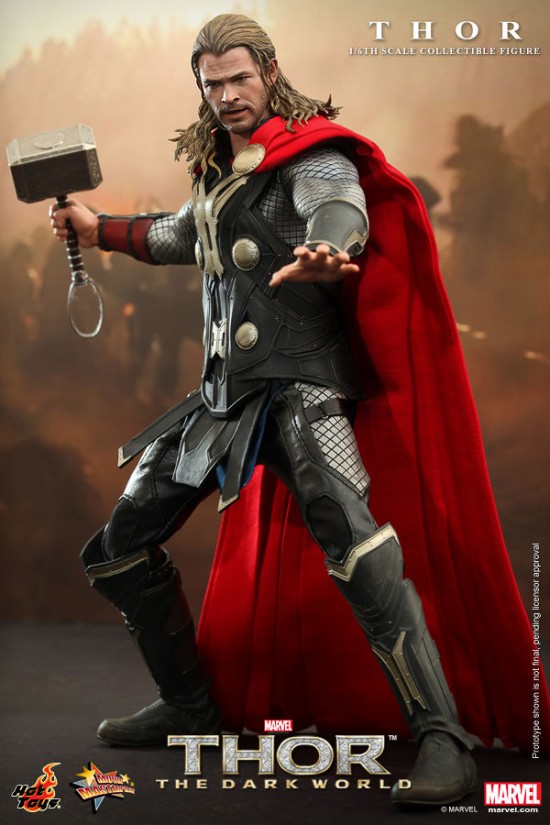 Hot Toys has revealed their Thor: The Dark World collectible, which comes in regular and "light armor" versions.
HitFix also has a harsh criticism of Agents of S.H.I.E.L.D.
Check out this extended scene from Thor: The Dark World.
Cartoonist Kelly Phillips does strips called Not-So-Super Powers, via Laughing Squid.