'Homeland' And 'Masters Of Sex' Will Be Back Next Year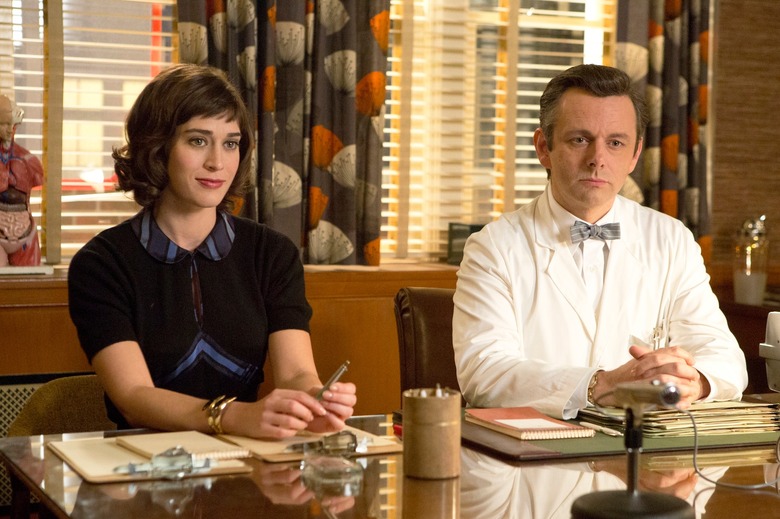 We're only a few episodes into the new season of Homeland and the first season of Masters of Sex, but you can be sure there'll be more where that came from. Showtime has renewed both series for another season each, to air in 2014. More details after the jump.
Neither move comes as a surprise. Homeland, despite some grumbling from critics about its narrative direction, is drawing more viewers than ever. It's currently averaging 6.5 million viewers per episode, an increase of 26% over last season. Masters of Sex drew strong reviews out of the gate and currently attracts about 5.4 million viewers each week, which is 33% more than Homeland got in the same time slot during its first season.
"Homeland continues to prove its strength for Showtime and is one of television's most exciting, provocative and widely discussed shows," said Showtime entertainment president David Nevins (via THR). "The critical and audience reaction to Masters of Sex since its great launch has been incredibly gratifying."
It's great to hear that we'll be getting more of Masters of Sex, a solid show which has the potential to become even better. It's nice to know it'll have room to grow, especially since William Masters and Virginia Johnson's real-life history indicates there's still a lot of story for the series to tell.
For Homeland, however, the renewal (in my personal opinion) seems to echo Dexter and Weeds in some unpleasant ways. Both of those shows started out as critical favorites in the early seasons, but overstayed their welcome.
Homeland has already shown signs of creative fatigue in its current season, and while I still consider myself a fan of the series, I'd welcome a set end date (as AMC granted Mad Men and Breaking Bad) at this point. Now I worry that Brody will miraculously avoid death for another five seasons only to wind up a lumberjack somewhere in the Pacific northwest.
What do you think? Are you just eager for more Masters/Johnson and Carrie/Brody drama, or would you prefer to see one or both wind down?