New Poster For 'Captain America: The Winter Soldier,' Trailer Out Thursday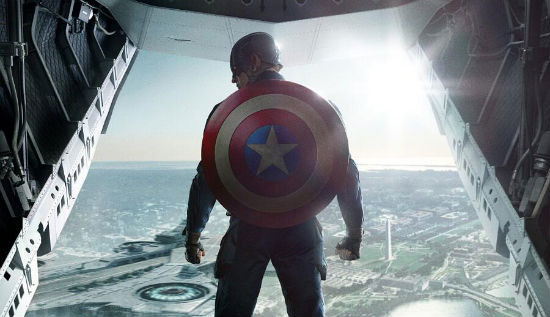 The second poster for Captain America: The Winter Soldier has just debuted and it makes one thing abundantly clear. Cap (Chris Evans) sure loves jumping out of planes. This time, he's flying high above modern Washington DC for the Russo Brothers, with a cast including Samuel L. Jackson, Anthony Mackie, Scarlett Johansson and Sebastian Stan. The film is set for release April 4, 2014.
The first full trailer will debut online Thursday, but leading up to that, check out the poster below.
Here's the second poster for Captain America: The Winter Soldier via Marvel: