Video: Pixar Creates 'Toy Story Nutcracker' Short For Disney California Adventure's Holiday World Of Color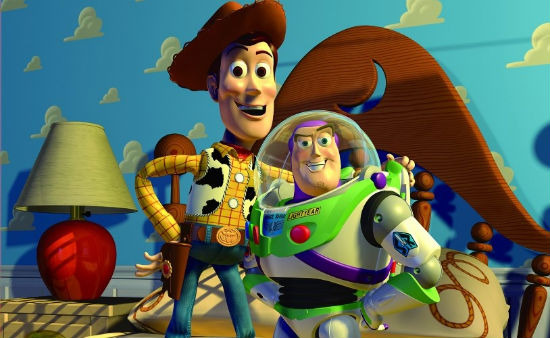 The Toy Story of Terror! Halloween special does a great job of bringing Pixar's signature character set together with this month's big holiday, and now the Toy Story cast is going to take part in a Christmas tradition as well. The difference is that for this upcoming project, you'll have to travel to the Disney California Adventure Park at Disneyland in Anaheim, CA.
At the park, this holiday version of the World of Color show will feature a simple concept: what if Toy Story characters decided to perform Tchaikovsky's "The Nutcracker"? Pixar has developed new animation for the show, which will be projected on the "water screen" that is three times as wide as a typical movie theater screen. See a video featuring early animation, below.
In the original ballet, Clara's Christmas tree grows and the audience shrinks to this size of a toy beneath the tree. This became our inspiration. The "World of Color" technology was perfect for this effect, because we can make the tree grow in front of your eyes. Then, below the tree is where the magic really happens. Beneath the tree we find Woody, the show's director. Over the summer he has put together the toys' version of the ballet. Of course, they have their own special spin on it. Each musical piece we used – Miniature Overture, Trepak (Russian Dance), Tea (Chinese Dance) and Waltz of the Flowers – took on a life of its own. We gave them all special arrangements to match the characters; for instance, the Trepak dance became western to fit Woody and Jessie's duet.
Another great example of putting a new spin on the classic is Tea (Chinese Dance). We took our inspiration from Walt Disney's "Fantasia" and the Mushroom scene. We replaced the Mushrooms with Little Green Men and the baby Mushroom with Rex in a tutu.
There's more info at the Disney Parks Blog: http://bit.ly/Hawvqx