After Mark Wahlberg Blames 'Greedy' People For 'Entourage' Hold Up, Adrian Grenier Responds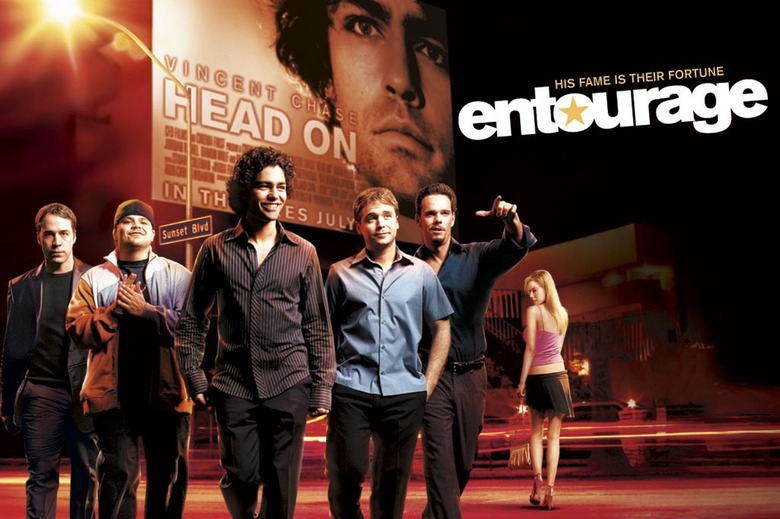 A long time ago, Entourage series creator Doug Ellin finished the script for a movie based on his hit HBO show. Warner Bros. gave him the green light in January and almost all of his cast signed on, including Jeremy Piven and Kevin Connolly. Months then passed with no update until several people reported that Adrian Grenier and Jerry Ferrara, who played  Vince and Turtle, wanted more money. That was the hold up.
Now, producer Mark Wahlberg seemingly confirmed that by saying the movie would happen "As soon as them guys stop being so greedy." He didn't name names, but Grenier seemed to own up to it. He took to his Instagram to release a statement about the Entourage film. Read it below.
Thanks to The Playlist for the heads up. Here's the quote from Grenier's Instagram:
To all Entourage fans. I owe it to you to make a couple things clear. I take my role as Vince on the show & off very seriously. All decisions I make personally & for business are for the principle of friendship and brotherhood. It has, & never will be about the money for me. I promise. I will always stand up for the boys (that includes you) & do what I can to make sure they are treated fairly, and not be taken advantage of by anybody. The spirit of Entourage is about sharing the opportunities given to us and I will sign any deal that gives ALL the boys an opportunity to share in the upside of success EQUALLY. I assure you, despite the perception, there is no greed in my heart. Remember, it will all work out in the end. It always does. —— I will try to answer questions with hashtag #entourageboysshare
Since posting that on Thursday, it doesn't look like he's made good on that hashtag promise just yet.
Here's the quote from Wahlberg Grenier is referring too. Courtesy of TMZ, of course:
It's hard not to trust Wahlberg on this when half the cast has already signed on. If Grenier was so focused on "the boys," why would some sign and others not? I don't think he's lying per se, but something is off here.
No matter what the case is, though, the longer we go without an Entourage movie, the less successful an Entourage movie will likely be. The show never had the kind of huge popularity Sex and the City had and while the ending of the series left things open, it didn't demand a follow-up. I was a huge fan of the series and will be first in line for the film, but no matter who is right or wrong in this feud, maybe it's all work out in the end. Just like Grenier said.