Roberto Orci Says Universal Monsters Remakes Could Be Part Of "A Universe"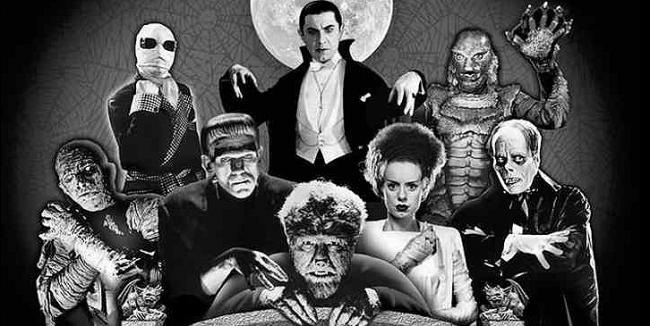 Though each of the classic Universal monster movies (starting with Dracula, Frankenstein, The Wolf Man, The Invisible Man, and The Mummy) stands alone, by the time producers were done with all the characters, some had started to cross over into one another's films. So it's no surprise to hear that there are ideas for a Marvel Studios-style "monsters universe" at Universal now.
Alex Kurtzman and Roberto Orci have been working on two monster-releated reboots for Universal: The Mummy and Van Helsing. Now Orci explains that, in coming up with ideas for each, the notion of "a universe" has started to sprout.
Speaking to IGN to promote Ender's Game (on which he's a producer), Orci said,
There's an interesting thing that could happen at Universal where they have this amazing library of their old monsters and these kinds of heroes, and the idea of trying to create a universe. [We're doing] Van Helsing, and we're also producing The Mummy for them. We're kind of imagining updating these kinds of things. You don't want to just make remakes when you're doing a thing, unless it's worthy of being a remake, but when you have an idea for something that can actually be made different and yet be true to what it was. We just had a notion of how to make it modern and have a slightly different tone. It's not going to be just a remake.
All of which sounds OK, I suppose, but I'd rather see each of these individual stories done right rather than anything else. After that, sure, make a modern version of Frankenstein Meets the Wolf Man. But if there are going to be new versions of the characters and their movies, let's have a good new Frankenstein first, before the monster starts punching other monsters.