'Thor: The Dark World' Clip: Rise And Shine, Malekith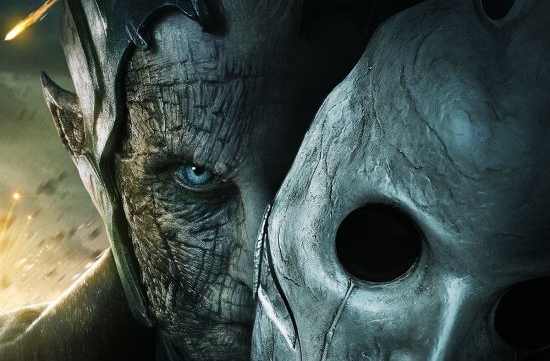 After grappling with Loki in Thor and The Avengers, the Asgardian prince will face an entirely new threat in the upcoming Thor: The Dark World. His name is Malekith the Accursed, he's the leader of the Dark Elves of Svartalfheim, and he's determined to take over the Nine Realms.
The latest clip shows the character, played by Doctor Who alum Christopher Eccleston, rolling out of bed and getting ready to start the day. But since he's an otherworldly Marvel supervillain, his morning routine looks much grander and more sinister than yours probably does. Check it out after the jump.
According to earlier reports, the Aether is "the agent for [Malkeith's] revenge," an object that will give him unlimited power. It's not something from the Marvel comic book universe, but in ancient and medieval science (according to Wikipedia), it's "the material that fills the region of the universe above the terrestrial sphere."
But the clip doesn't offer any more insight into what exactly the Aether is or how it works. It does remind us that Malekith's face wasn't always half-burnt, but doesn't give us any hints as to what happened to him. Mostly, the scene is just more proof that the Ninth Doctor can be very, very menacing when he wants to be.
Thor: The Dark World opens November 8. Alan Taylor directs, and Chris Hemsworth, Tom Hiddleston, Anthony Hopkins, and Natalie Portman star.
Marvel's "Thor: The Dark World" continues the big screen adventures of Thor, the Mighty Avenger, as he battles to save Earth and all the Nine Realms from a shadowy enemy that predates the universe itself. In the aftermath of Marvel's "Thor" and "Marvel's The Avengers," Thor fights to restore order across the cosmos... but an ancient race led by the vengeful Malekith returns to plunge the universe back into darkness. Faced with an enemy that even Odin and Asgard cannot withstand, Thor must embark on his most perilous and personal journey yet, one that will reunite him with Jane Foster and force him to sacrifice everything to save us all.