This Week In Trailers: Medora, That Burning Feeling, Rhymes For Young Ghouls, Love, Marilyn, Record/Play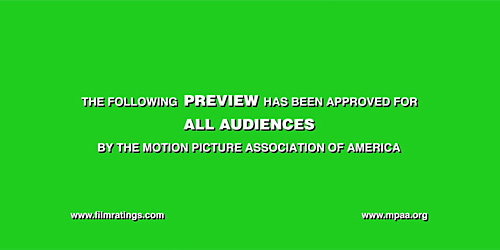 Trailers are an under-appreciated art form insofar that many times they're seen as vehicles for showing footage, explaining films away, or showing their hand about what moviegoers can expect. Foreign, domestic, independent, big budget: What better way to hone your skills as a thoughtful moviegoer than by deconstructing these little pieces of advertising? This week we ring in the holidays with Tyler Perry, catch an STD, celebrate youth and ineptitude, realize there Aborigines in Canada who were abused as children, get to know Marilyn Monroe a little better, and revisit a rising talent.

Medora Trailer
Small town America still exists.
The most striking thing about the trailer for filmmaker Davy Rothbart and Andrew Cohn's film showcasing one petite hamlet in Indiana is the one-two sucker punch of the accolades the movie has received and the revelation that we're looking at a community where the high school's basketball team is an 0-22 loser. This is not Hoop Dreams where these kids are on the cusp of something great. This is a movie where the protagonists look pathetic, are hanging by pure hope, and perhaps do not possess any inkling to do anything useful with their lives. You want a slice of life drama? Look no further.
The trailer, without an ounce of irony, raised hairs on my arm as we headed towards the back half. It's so easy to watch someone with promise, with talent, to watch how they almost make it or have all their wildest fantasies come true. This trailer dispels you of that notion right quick and shoves your face into the cold fact that these kids are not very good at what they do. However, they look like they have some fire, some passion, are truly shattered when things don't go they way they want, but, and most importantly, they exude the qualities we love in a true underdog: hustle, emotion, and are willing to get beat down again in the hopes they can rise up. One of the best things I've seen this week.
That Burning Feeling Trailer
 Sometimes, I'm just easy.
It's hard to make me laugh as I'm a crusty, cynical crouton who over thinks things way too often but sometimes a giggly tipped arrow pierces underneath the chink of emo armor I don on a daily basis. This week it was this one. A directorial debut from Jason James, and starring no one in particular ("Hey, it's the guy from ROAD TRIP. No, the OTHER one in the car. No, the OTHER one."), this trailer just hit the right notes. Independent comedy is tough enough on its own but this at least has a very genteel nature about itself and just wants to give the high points, not blow the wad (as it were) on snappy moments, but just let the physical comedy take over. Maybe it's my love for The Three Stooges or some other madcap part of my youth that hasn't ever left my heart but this is sweet and funny and doesn't suppose itself to be anything other than a funny film. I'm inclined to agree.
Love, Marilyn Trailer
Did anybody else hear about this?
Some gentleman paid $1.5 million for a Marilyn Monroe sex tape and plans to keep it private. Good. Because what the world absolutely, positively does not need is more bad press about this saint of a woman.
There's something enduring about this suicide blonde who captivated a lot of hearts and minds in her day and this trailer strikes a healthy balance of let's calling a spade a spade while revealing something very intimate about a woman many adored but did not know. Getting people to narrate her personal thoughts and feelings is a curious choice. Director Liz Garbus effectively intersperses actual moments of the blonde bombshell being bodacious but it diverges when we get serious actors speaking the hushed words that perhaps were never meant to be spoken out loud. It adds a little more weight to the shadow she left behind and, with the star wattage stepping in to pump up the visibility of this project, makes something that honestly makes the case why this documentary deserves to be watched.
Rhymes For Young Ghouls Clip
I don't normally post clips but this is something that comes close to a trailer in the truest sense of the word.
We don't have any context for what we're about to see but it's all about being led into a world we have never been in before. Where there are misfits and dangerous men, illicit goings-on, and a girl is there in the center of it all to be our spiritual guide. The work of first time director Jeff Barnaby pops with flourishes of tobacco brown color and the watery smoothness of a narrator who is poetic and real. If there was one clip that would drive someone to want to see more of the movie the way a great trailer does then this is it. Tells you everything and tells you nothing.
Record/Play Short
When I talked about the trailer for director Jesse Atlas' short film, I thought it was completely fresh.
Now that I've seen the short, I'm doubling down on that assertion. You need to take 11 minutes out of your day and go into this without knowing a thing about why smart sci-fi is so compelling and heartbreaking if you use it the right way. I wish I could gush more about how on-point this is but it would ruin the experience of lowering yourself gently into this world of sound and light.
A Madea Christmas Teaser Trailer
I'll just let this one sit here.
Nota bene: If you have any suggestions of trailers to possibly be included in this column, even have a trailer of your own to pitch, please let me know by sending me a note at Christopher_Stipp@yahoo.com or look me up via Twitter at @Stipp
In case you missed them, here are the other trailers we covered at /Film this week:
Hercules: The Legend Begins Trailer - If this is how it begins I'm not so sure I want to see the rest of the journey. Stale, overwrought and very melodramatic.
The Secret Life of Walter Mitty Trailer - Thanks for telling me everything about this movie. I'll pass.
Jack Ryan: International Recruit Trailer – Jumping on the Bourne bandwagon and bringing nothing of what made Alec Baldwin or Harrison Ford so great in the other Clancy films.
That Awkward Moment Red Band Trailer - There is something charming about this. I wouldn't dismiss it outright.
Big Ass Spider Trailer – If the price is right (read here: free) I don't think you could do better on a Friday night on SyFy.
Non-Stop Trailer - Let's be honest: This is going to kill in the overseas market.
Devil's Due Trailer – Nothing particularlly original or fresh about this.
The Grand Budapest Trailer – This quickly grew on me.
Paranormal Activity: The Marked Ones Trailer – Looks like it could really bring the spooky.
Here Comes the Devil Trailer – Bizarre and fantastically creepy.
Mandela Trailer – Looks incredibly majestic in its scope and message.