Peter Dinklage To Star In R-Rated Leprechaun Comedy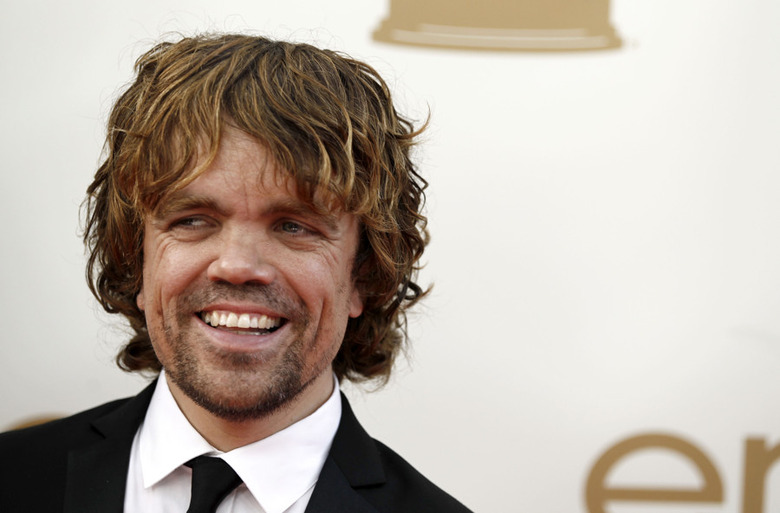 He's sassed a vindictive king, led a prehistoric pirate ship, and invented giant mutant-hunting robots. Now Peter Dinklage is going to convince the world he's a leprechaun.
The Game of Thrones actor has signed on to star in an untitled R-rated comedy at Paramount, described as being like Bad Santa but with a pretend leprechaun instead of a department store Santa. The script will be written by Andrew Dodge, who also penned Jason Bateman's upcoming directorial debut Bad Words. More details after the jump.
THR, which got the scoop, reports that the story will be "deep in R-rated territory but wrapped around an emotional heart." Dinklage plays a character who tells people he's a real, live leprechaun, though why he does so is unclear at this time. It's a concept that could go either way, honestly, but if the film actually succeeds in pulling off Bad Santa's mix of no-holds-barred vulgarity and unsentimental emotion, it could be pretty great.
One encouraging sign is the fact that this kind of material is right up Dodge's alley. His screenplay Bad Words was compared to Bad Santa in practically every Toronto review, and even at one point by director Bateman himself. The plot centered on a nasty middle-aged man (Bateman) who enters a kids' spelling bee and is horrible to his child competitors.
It's a less expected move for Dinklage, who's still better known as a dramatic actor than a comedic one. That said, he has starred in a few funny films including Elf and Death at a Funeral, and guest-starred on shows like 30 Rock and Saturday Night Live. His next big release is X-Men: Days of Future Past, in which he plays villain Bolivar Trask, and he'll return for the fourth season of Game of Thrones next year.