Superhero Bits: Iron Man 3, Guardians Of The Galaxy, Green Lantern, Thor: The Dark World, Punisher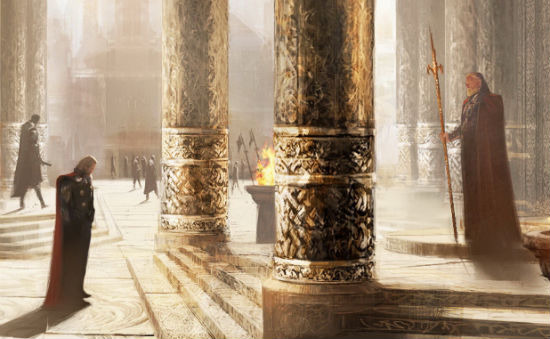 What revelations were made during the Iron Man 3 Blu-ray commentary? How close is the relationship between Falcon and Cap in Captain America: The Winter Soldier? Which new character posters have been revealed for Thor: The Dark World? What does Karen Gillan have to say now that she's finished Guardians of the Galaxy? Want to see concept art for a different opening to Green Lantern? Read about all this and more in today's Superhero Bits.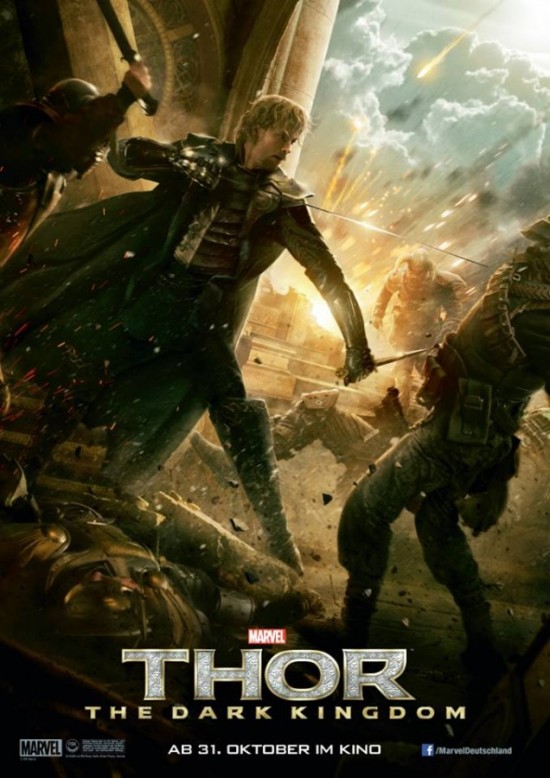 More character posters for Thor: The Dark World, including your first look at Ray Stevenson as Volstagg and Zachary Levi as Fandral (above).
Anthony Mackie spoke to MTV about Falcon's relationship with Captain America in The Winter Soldier:
It's interesting because a lot of people equate it to Batman and Robin, but the reality of it is it's more of a working relationship, a respect relationship as opposed to a leader and follower. The three of us (Cap, Falcon, and Black Widow) work really well together and we support each other. All of us are really different in our abilities and powers, so when we come together we make an awesome tandem.
IGN posted this new Thor: The Dark World featurette.
No surprise. Iron Man 3 was the #1 Blu-ray in America this week.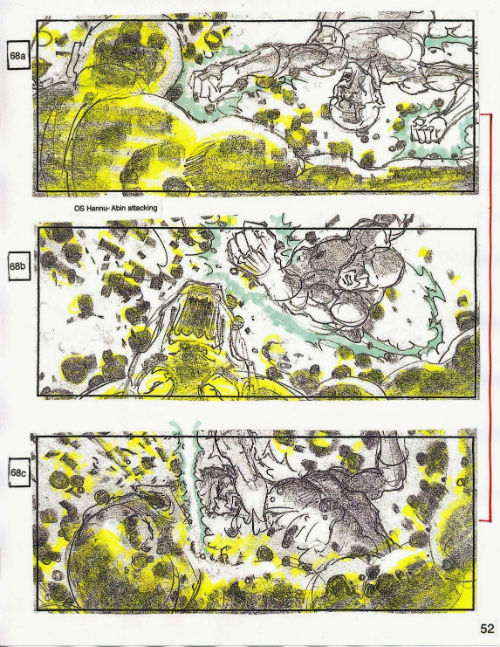 Filmsketchr posted storyboards by Michael Anthony Jackson of a deleted opening from Green Lantern.Comic Book Movie posted a bunch of Guardians of the Galaxy bits including some possible spoilery casting in regards to Star Lord.
Our leading scientists have been hard at work eradicating the X-Gene from humankind. #Trask pic.twitter.com/ornI3U1IE8

— X-Men Movies (@XMenMovies) October 3, 2013
More Trask viral marketing for X-Men: Days of Future Past.
Film School Rejects listened to the Iron Man 3 commentary. Here's what they learned.
Due to the amount of graphics and images included in Superhero Bits, we have to split this post over TWO pages. Click the link above to continue to the second page of Superhero Bits.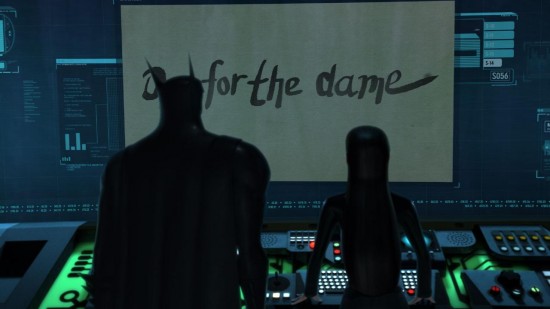 A bunch of the new DC cartoons revealed new stills, such as Beware the Batman. Via Comic Book Movie.
MTV put up some possible stories for the Batman themed TV show Gotham.
Karen Gillan talked to Yahoo UK about Guardians of the Galaxy.
A self described "Epic Cosplay" video centered on the Marvel Universe.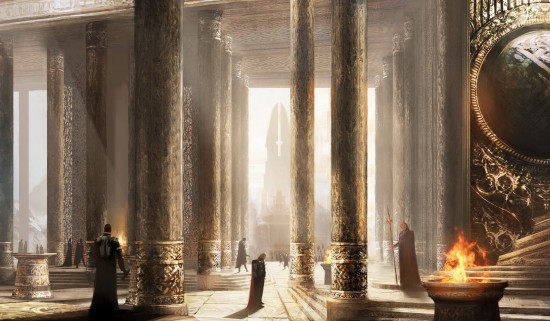 Beautiful concept art from Thor: The Dark World via Stitch Kingdom. Click to make it larger.
Comic book themed IV bag decals? Creepy.
This Punisher fan film, No Mercy, premiered at Montreal Comic-Con. Read more about it at Movie Fail.
Geek Alerts has a Batman wall clock.