Superhero Bits: Thor: The Dark World, Guardians Of The Galaxy, The Wolverine, Loki, Amazing Spider-Man 2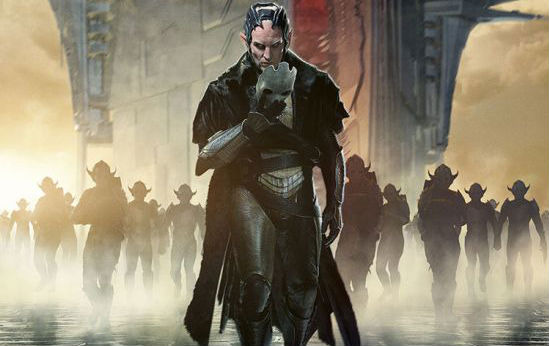 Want to see two new character posters from Thor: The Dark World? How about a new featurette? Is there already an Amazing Spider-Man 2 banner up? Which actor has finished filming Guardians of the Galaxy? Did Tom Hiddleston pitch a love interest for Loki to Marvel president Kevin Feige? Does Hugh Jackman want to come back to play Wolverine again? Is another DC super villain coming to Arrow? How did Parks & Rec cover Chris Pratt's physical change for Guardians of the Galaxy? Read about all this and more in today's Superhero Bits.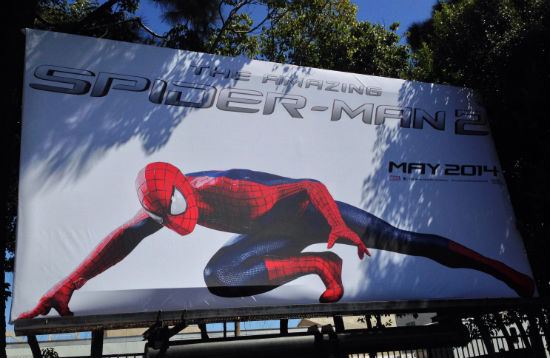 A user on the SHH Forums (via CBM) posted this Amazing Spider-Man 2 billboard, which appears to be on the Sony Lot in Los Angeles.
Cosmic Book News wrote about how Parks & Recreation covered Chris Pratt's dramatic Guardians of the Galaxy weight loss.Superhero Hype posted a new featurette on Thor: The Dark World.ScreenCrush talked to Djimon Hounsou about his work on Guardians of the Galaxy.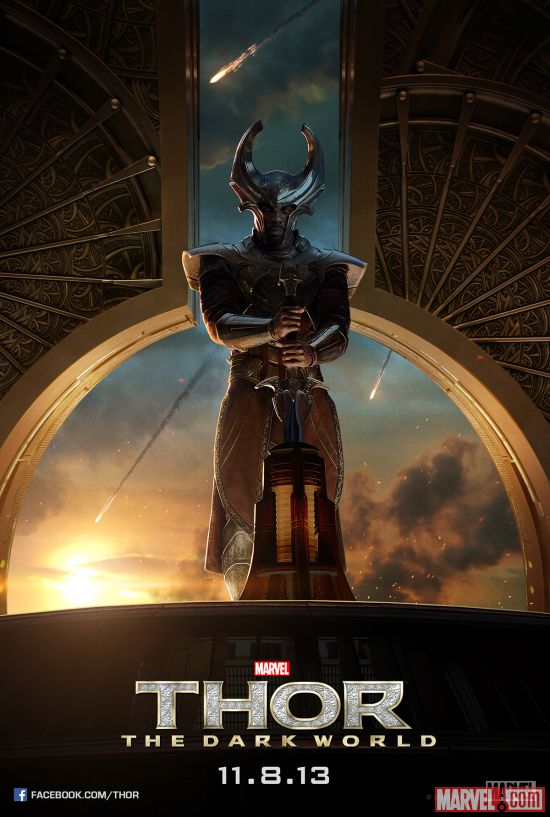 Heimdall's character poster from Thor: The Dark World.
Bleeding Cool writes about a rumor that Wonder Woman could appear in Batman vs. Superman.
Here's the first clip from the second episode Agents of S.H.I.E.L.D..
Speaking to Total Film, Alan Taylor had lots to say about expectations for Thor: The Dark World. CBM has the quotes.
Just watched a Rocket Raccoon thing we're sharing soon and it's just so good I want to throw up rainbows and rip my face off.

— Ryan Penagos (@AgentM) September 27, 2013
Marvel reporter Agent M teased some new Guardians of the Galaxy footage is coming. New York Comic-Con?
Tom Hiddleston pitched Kevin Feige on the idea of bringing his lady, the Enchantress, into the Marvel Cinematic Universe.
Due to the amount of graphics and images included in Superhero Bits, we have to split this post over TWO pages. Click the link above to continue to the second page of Superhero Bits.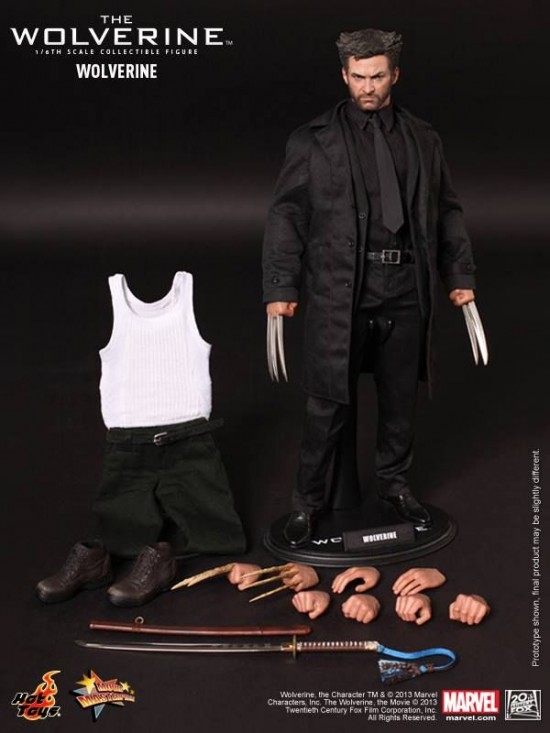 Hot Toys revealed their take on The Wolverine.Hugh Jackman said the role would have to be very compelling for him to come back and play Wolverine again, via Hollywood Reporter.Movies.com posted about this RC Iron Man that Robert Downey Jr. owns.Dylan Neal has been cast as Dr. Ivo in Arrow, according to Screen Crush.
And that's a wrap on Nebula in Guardians of the galaxy!!

— Karen Gillan (@karengillan) September 26, 2013


Karen Gillan has wrapped her shooting on Guardians of the Galaxy.
Here's a press release on merchandise being released for Agents of S.H.I.E.L.D.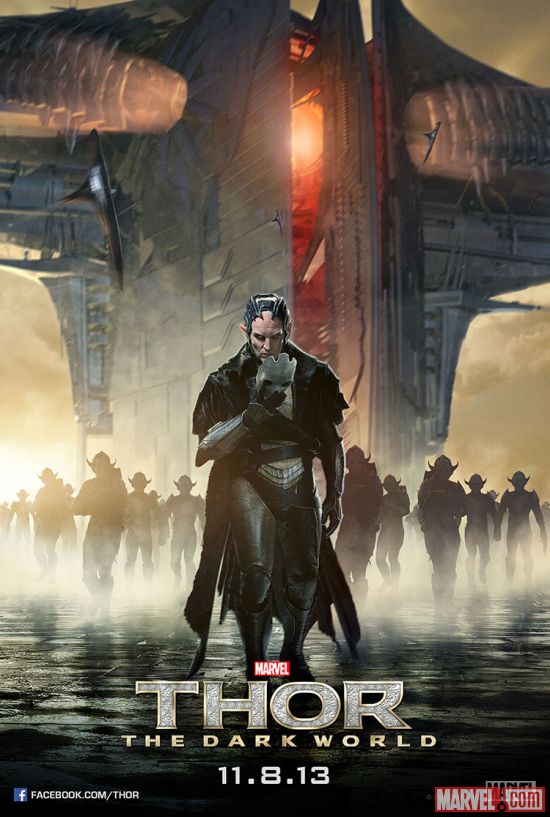 Here's a Malekith character poster for Thor: The Dark World via Marvel.