A Quidditch Movie? New 'Harry Potter' Trademarks Could Point At Additional Films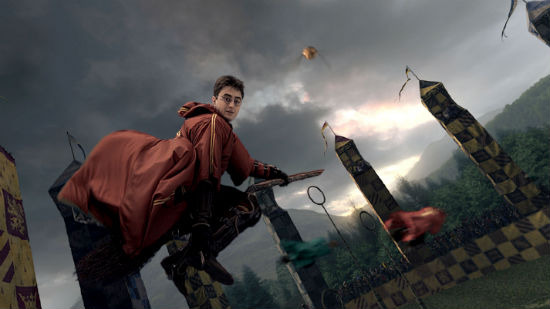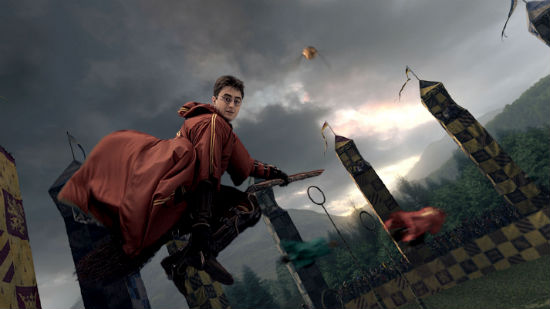 This month's news Warner Bros. would be making more Harry Potter movies was both surprising and expected. The expectation came from the fact the Potter franchise has grossed billions for the company and anyway to continue that would make sense. The surprise came from exactly how it was going to happen. J.K Rowling herself would be adapting a smaller, spin-off book she wrote in 2001 called Fantastic Beasts and Where to Find Them. Originally conceived as a textbook Harry Potter owned at Hogwarts, Rowling's new film will be set in the magical world, decades before Potter is born.
In recent weeks, Warner Bros. has trademarked "Fantastic Beasts" for every imaginable thing under the sun which, again, is expected. But the surprise is they've done the same for two other Potter spin-off books, suggesting they're possibly looking at film adaptations down the road.
Bleeding Cool reported on the wide range of recent Harry Potter trademarks. In addition to Fantastic Beasts and Where to Find Them and its author/main character Newt Scamander they also trademarked:
Tales of Beetle the Bard
Quidditch Through the Ages
Quidditch expert Kennilworthy Whisp, 'author' of the above book, and teams Wimbourne Wasps, Chudley Cannons, Kenmare Kestrels
If Fantastic Beasts is a success and Warner Bros. sees that audiences will turn up for Harry Potter movies without the Harry Potter characters, having these titles (all Potter spin-off books written and published by Rowling) in the bank is a very smart move. Personally, the most exciting aspect of all is the possibility of a full on Quidditch movie. Those scenes were by far some of my favorites in the original series – both in book form and movie form – and exploring the sport more in anyway sounds mindblowing.
One man who would know more about this than anyone is producer David Heyman, the man who brought the franchise to the studio. He also produced Gravity, which comes out next week, but has not been officially attached to work on these movies. I recently interviewed him and while he would not talk about any specifics, he did say Rowling was bound to continue this work:
I don't know about movies, but I thought that Jo might write something else, because she knows the world, loves the world, and hence why she is writing this new thing. So no, I most certainly didn't expect there to be a film, but I'm happy that there is.
Do you think we'll see movies based on Quidditch Through the Ages and Tales of Beetle the Bard as well as Fantastic Beasts?