David Goyer Bringing DC's 'Constantine' To NBC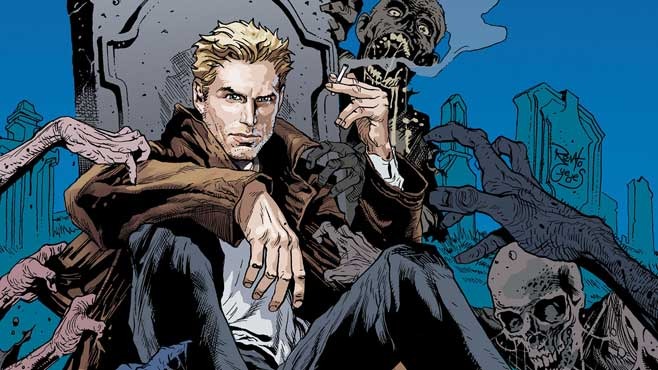 Looks like David Goyer (Man of Steel, Batman Vs. Superman) is getting his hands on John Constantine before Guillermo del Toro can work him into the proposed "Justice League Dark" movie. Goyer is working with The Mentalist exec producer Daniel Cerone to create a show for NBC in which DC's most devious, mean-eyed, magic-using Englishman will come to life.
To boil him down to basics, Constantine is a selfish guy who wrestles with his own nature as he fights the forces of darkness; his friends have an unpleasant tendency to end up dead in the process.
This is the second big DC television show to be announced this week — we just heard about Gotham, which will follow the early days of Commissioner Jim Gordon in Gotham City. (Seems like the best way to get to adapt a DC character for TV right now is to work on The Mentalist; that series showrunner Bruno Heller is doing Gotham.)
We've already seen John Constantine on the big screen thanks to Francis Lawrence and the 2005 film Constantine, in which Keanu Reeves did a decent job with a not-great script. (I really like the first third of Constantine; in it's best moments Keanu gets close to the Constaintine I want to see. There's good stuff in the rest of the film, especially Tilda Swinton as the Angel Gabriel. But the movie's John Constantine is only vaguely like the guy in the comics.)
We don't know if there's a particular storyline that will be used as the basis for the show. The long-running Hellblazer series offers plenty to choose from, Alan Moore wrote a few when the character debuted in Swamp Thing, and there's also a new Constantine series running from DC right now. I just read the first four issues of that series and found it to be a bit glossy and superhero-ish, even though there's no shortage of dark magic and even darker dealings in the stories. Those stories might be a bit too big-budget for television, however. We'll report further when we have more info. [THR]