Bryce Dallas Howard Could Take A Trip To 'Jurassic World'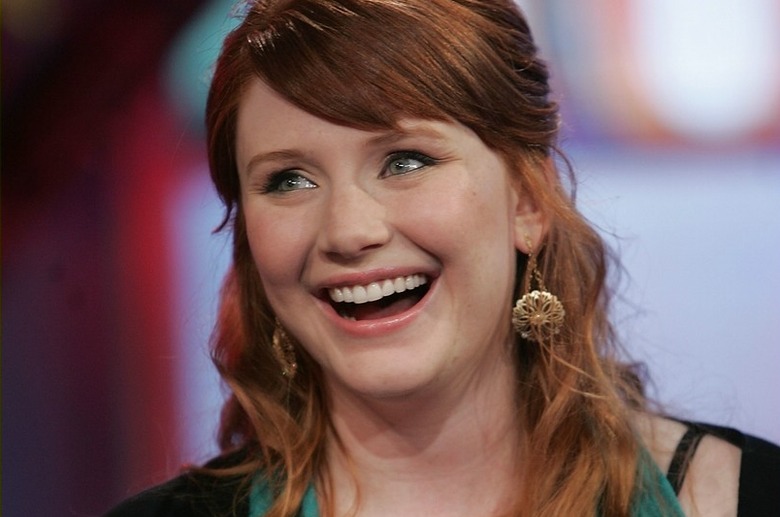 The Jurassic Park franchise is preparing to open its doors once again with Jurassic World, and Bryce Dallas Howard could be its first visitor. The redheaded actress has just entered early talks to star in the 3D sci-fi adventure, after months of rumors. Hit the jump for the latest details on the long-awaited film.
Exactly what character Howard will play is unclear. In fact, very few details have been revealed so far about the script, which was written by Rick Jaffa and Amanda Silver and rewritten by Derek Connolly and director Colin Trevorrow. Expect that to change soon as Trevorrow gears up for pre-production.
What we can tell you right now is that rumors about Jurassic World have been flying around for months if not years, and that they suggest that the new film will be a reboot featuring new, possibly aquatic, dinosaurs.
Howard had two buzzed-about films out in 2011, The Help and 50/50, but has taken the past couple of years off to start a family. If she closes the Jurassic World deal, it could very well be her first film since the hiatus. Her other previous credits include The Village, Lady in the Water, Spider-Man 3, and The Twilight Saga: Eclipse.
Jurassic World is due out June 12, 2015. Steven Spielberg and Frank Marshall are producing.