Fox Will Air 'Gotham' TV Show Exploring History Of Batman's Commissioner Gordon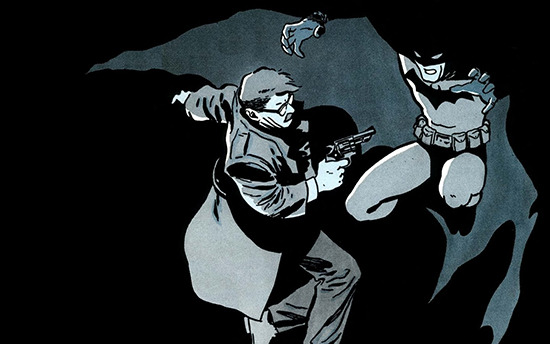 Just what is DC doing? Warner Bros. TV and The Mentalist creator Bruno Heller have just made a deal with Fox for the channel to order Gotham, a show that will explore the backstory of James Gordon, aka Commissioner Gordon of Batman fame.
In addition to going into Gordon's early days, it will "also look at the villains who made Gotham City famous." Since the modern Batman timeline conceptualizes the rise of those villains as a result of Batman's activity, will we see shadows of the Batman in the show? Nope, based on what we know. Instead, the show finds Gordon working as a detective, possibly prior to Batman's appearance, and we don't know how the stories of other villains will factor in.
Heller is scripting the pilot and exec producing; Variety says Fox has given the show a series commitment, which means there's a pretty strong confidence in the show. That's for a good reason, as anything with even a whiff of Batman on it will likely arouse great media and audience interest.
DC is taking a very different road from Marvel Studios when it comes to exploring characters on screen. There have been attempts to launch Wonder Woman on TV, and Green Arrow and the Flash are both getting life on the small screen before (and perhaps instead of) starring in a movie. Smallville evidently is seen as proof that two versions of a character can exist on TV and film more or less simultaneously, so DC evidently sees shows such as this as an easy way to exploit characters audiences know.
But does anyone want this show? I genuinely don't know. A lot of interest, of course, will depend on the casting and general sense of the show that we're given as it moves forward. I'd think the hardcore fanbase would rather see this material explored on the big screen, but the success of shows like Smallville and Arrow may prove that a broader general audience is quite happy to take in stuff like this at home.
(Note that because Arrow and the Flash are CW projects and Gotham will be at Fox, there's little chance of crossover between them. That potential would help this make a bit more sense, at least.)