Adam Sandler Joins 'The Cobbler' From 'Win Win' Director Thomas McCarthy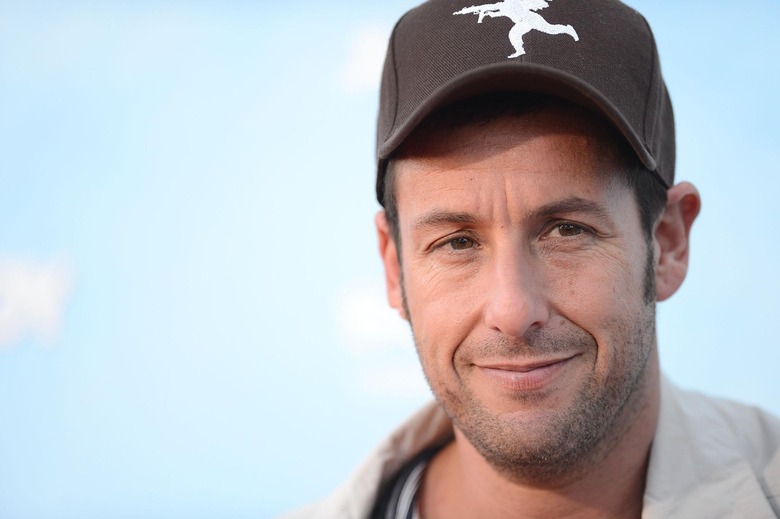 Following a string of broad comedies, Adam Sandler's ready to get serious once again. The Grown Ups star just signed on for The Cobbler, the latest indie drama from Win Win director Thomas McCarthy.
The news comes hot on the heels of last week's announcement that he would also star in Men, Women & Children, a dark satire from Jason Reitman. Could Sandler be looking to turn over a new leaf? More details about his latest project after the jump.
The Cobbler became McCarthy's next film due to some scheduling changes. The filmmaker had originally planned to helm Spotlight, based on the Boston Globe's efforts to expose child abuse within the Catholic Church. However, the project is still looking for a new studio, after parting ways with DreamWorks, and has yet to finalize any casting.
That means Spotlight won't shoot til late next year, so McCarthy decided to squeeze The Cobbler in before then. Sandler will work the film into his schedule before he heads off to Men, Women & Children. As of earlier this month, Reitman's movie was targeting a November start.
Sandler is coming off of Grown Ups 2, which earned a 7% rating on Rotten Tomatoes and $221 million at the worldwide box office. While Sandler only rarely forays into dramatic territory, he's typically rewarded with praise when he does. He received some of the best reviews of his career for Paul Thomas Anderson's Punch-Drunk Love. The films Funny People, Reign Over Me, and Spanglish have all gotten decent reviews as well.
The Happy Madison founder tends not to stay away from comedy for too long, so presumably he'll return to his usual funny (or "funny," if you're less forgiving) fare after The Cobbler and Men, Women & Children. Still, it should be a welcome change of pace for the Sandman and his fans.
McCarthy's directing career got off to a strong start in 2003 with The Station Agent starring Peter Dinklage. He followed up with two more well-received indie dramas, The Visitor with Richard Jenkins and Win Win with Paul Giamatti.