Final 'Breaking Bad' Episodes Will Run Long; Relive Early Days With Cute Flash Game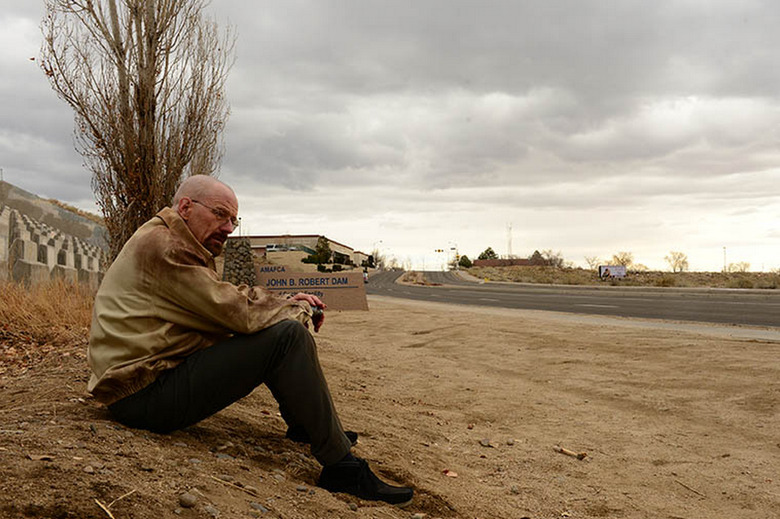 The final season of Breaking Bad has become increasingly painful to watch, in the best way possible, but it seems we'll have to bear the unbearable a bit longer than expected. Series co-executive producer Peter Gould has announced that the final two episodes of the meth drama will run long, amounting to about 30 additional minutes in total.
That's a lot of extra time to spend clenching your fists and holding your breath. Fortunately, the Internet has come up with a perfect way to relieve some of that tension. The fan-made Breaking Bad video game allows you to travel back to the relatively lighthearted early days, when Walt was just a sick family man in his tighty-whities. Hit the jump for more on the extra-long episodes and the game.
Watch the video below, and click here to try it out for yourself.
Given that the Flash game follows the plot of the series, the more advanced levels are bound to get pretty dark. In fact, publisher Roundgames promises an update to come shortly after the final episode airs, so you know there's some messed-up stuff coming down the line. But as long as you stick to the lower levels, this should make for a nice tension-breaker between episodes.
Which should come in handy, since those episodes will be longer and presumably more intense than ever. Gould revealed on Twitter that the final two episodes will clock in at around 75 minutes each with commercials.
I checked & it's official. Last 2 #BreakingBad eps are 75 minutes each w/commercials. Set your DVRS accordingly. Better still, watch live!

— Peter Gould (@petergould) September 18, 2013
This Sunday's "Granite State" airs against the Emmys, so those who are recording Breaking Bad to watch Cranston (hopefully) pick up his trophy will want to keep an eye on their DVRs. The finale, "Felina," airs Sunday, September 29.
Oh, and if you're one of the handful of people still watching Low Winter Sun (and I do mean "handful"; the last episode pulled only 1 million viewers after "Ozymandias" drew 6.4 million) the Mark Strong-starring drama will air in its usual spot after Breaking Bad. It'll just start 15 minutes late.