Disney Splits With Jerry Bruckheimer [Update]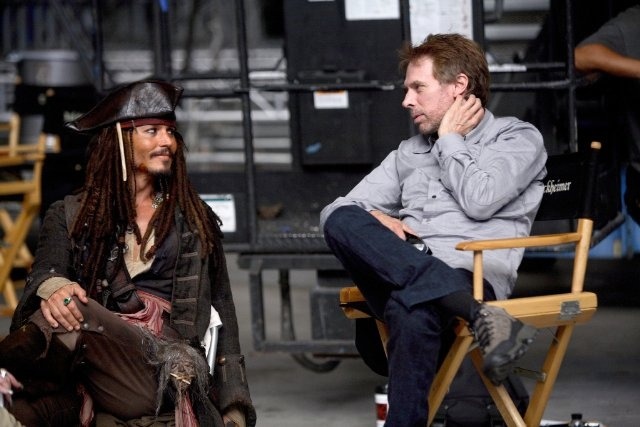 Update: Variety has since confirmed that Disney and producer Jerry Bruckheimer "will not seek to renew a first-look deal when it expires next year." Original story from September 17th 2013 follows.Jerry Bruckheimer has been in the news a lot recently. The mega-producer was forced to delay the next Pirates of the Caribbean movie, and might head to Paramount once again to work on the Beverly Hills Cop franchise. Those two pieces of news act as a skeleton for a new article that suggests Bruckeheimer's long-standing relationship with Disney (which not only includes Disney films, but innumerable films released under the Touchstone banner) could be coming to an end. He's scheduled to meet with Disney studio head Alan Horn soon to discuss new terms of their current relationship.
How could a studio potentially lose a producer as powerful and profitable as Bruckheimer? One answer could be the success of deals with Marvel and Lucasfilm.
You can read Variety's full story here. It doesn't say the Bruckheimer/Disney relationship is in danger, per se, but does suggest it could end soon. Disney has had a first-look deal with Bruckheimer for years, but the current period of that deal ends next spring.
Horn is expected to propose to Bruckheimer that future projects, which include Pirates of the Caribbean 5 and National Treasure 3, will only get made if he "reigns in escalating budgets." This is likely influenced by a string of big budget failures Bruckheimer produced at Disney, including The Lone Ranger, The Sorcerer's Apprentice, Prince of Persia: The Sands of Time and G-Force.
In the past Bruckheimer and Disney could do no wrong. Besides the four Pirates of the Caribbean films and two National Treasure films, many of the producer's bigger action movies were distributed by Disney's Touchstone banner. These included films such as Armageddon, Enemy of the State, Pearl Harbor and Con Air.
In recent years, however, Disney has seen near-unprecedented success thanks to Marvel. Plus, with the acquisition of Lucasfilm, Disney will release a new Star Wars film every year starting in 2015. Those deals, along with Pixar and Disney's own successful animation division, gives the company a certain leeway with their other relationships. And that might mean Bruckheimer and the studio could sever ties. Pirates of the Caribbean 5 would still likely happen, however.
You'd like to think all the history between the producer and studio will result in he and Horn coming to terms. But if it doesn't work out, Bruckheimer will remain one of Hollywood's biggest producers. In addition to Beverly Hills Cop 4 he's still developing Bad Boys 3, Top Gun 2, and more.
Do you think Bruckheimer will accept restraints Disney is likely to put on him? Do Marvel and Lucasfilm make up for his potential exit?