Arnold Schwarzenegger And 'Avatar 2' Rumors Resurface [Updated]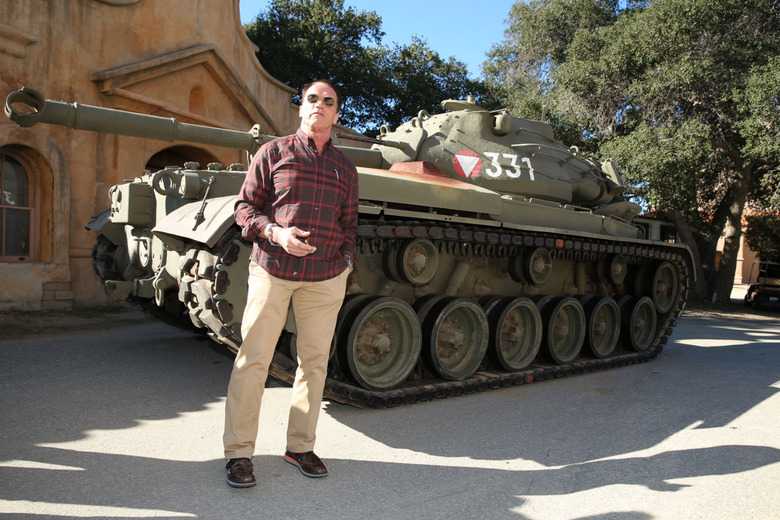 Even if audiences didn't flock to see Arnold Schwarzenegger in The Last Stand, they might be a lot more interested to see Schwarzenegger re-team with the guy who helped define him as an action star.
And so we have a new report that Arnie will be the bad guy in Avatar 2 for director James Cameron, who directed the actor in The Terminator, Terminator 2, and True Lies.
Talk of a potential fourth collaboration between the two sprang up in 2011, when they journeyed together to visit a rain forest in Brazil, where Cameron said he wanted to bring the Avatar 2 cast for training. As Cameron took more and more time to put Avatar 2 together, that talk died down. Now that he's getting closer to a shoot, with a crop of new writers working on sequel scripts, the "Arnie in Avatar 2" talk is back.
We don't know a lot about the sequel to the 2009 smash hit sci-fi adventure, but there's the likelihood that it will involve the oceans of the planet Pandora, and a lot of mo-cap work for some of the actors. As for the Schwarzenegger story, we don't know if it is a desire on the part of some parties involved, or an offer, or a done deal. So treat as rumor for the time being.
We do know that Cameron recently recruited Josh Friedman (War of the Worlds), Rick Jaffa & Amanda Silver (Rise of the Planet of the Apes), and Shane Salerno (Savages) work on the scripts for the second, third, and fourth Avatar films.
The report from Latino Review has it that Schwarzenegger will play "a bad guy human general," possibly taking over the job Stephen Lang's character didn't finish in the first film.
We know that Sam Worthington and Zoe Saldana will reprise their roles, and that Sigourney Weaver will also be back. The precise mechanics of her return remain to be seen, but since the series already uses transfer of consciousness between bodies, that may be among the sequel's more minor concerns.
We'll update with further info on Schwarzenegger's participation (or lack thereof) in the film.
Update: "No truth to this," said a Fox rep of the rumor.