'The Mortal Instruments' Sequel Delayed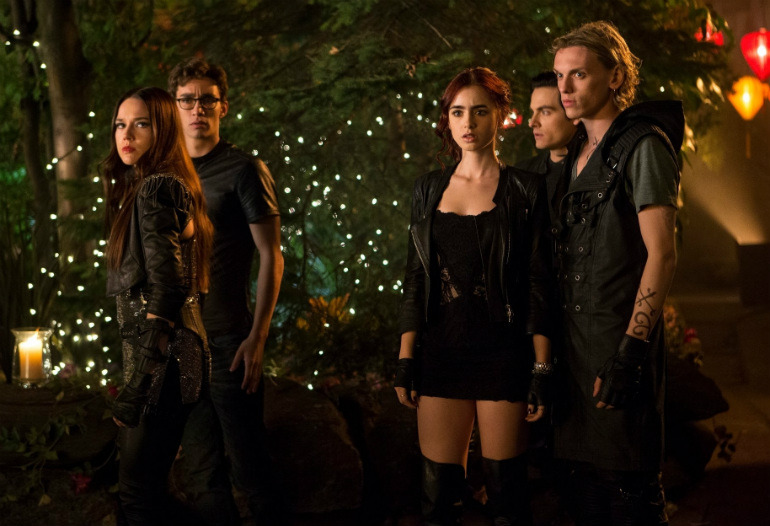 Every time the first installment of a hopeful new YA-based series hits screens, the industry wonders if it is about to see the next Twilight or Harry Potter. Actually, let me rephrase. Usually, the industry wonders how long it will take the producers of this new series to realize there's not a chance in hell that they've got the next Twilight on their hands. After Harry Potter and Twilight, The Hunger Games was nearly a sure thing; everything else is just hopes and wishes.
We watched the Narnia films try to emulate the success of Harry Potter and The Lord of the Rings, and that series ground out a relatively courageous three films before giving up. Most others don't even get that far; the Percy Jackson sequel that hit this year is a rare example of most hopeful contenders even getting to a second film.
Now The Mortal Instruments, based on the popular but not popular enough book series by Cassandra Clare, is the latest casualty.
The first film in the presumptive series, City of Bones, opened to only $37m global against a $60m budget, with advertising to account for on top of that. A second film, City of Ashes, may now simply be ashes. The Wrap reports that production is delayed, and while the movie hasn't played China or Japan, it's unlikely that either of those countries could elevate the box office to make a sequel seem worthwhile.
Now, if The Mortal Instruments does well on DVD, there's a chance a sequel could be in the offing after all. It wouldn't be the first time we've seen a home release help prove that an audience exists for any particular film. If the series does come back to life, we'll follow up.