Dane DeHaan And Robert Pattinson Join Anton Corbijn's James Dean Drama 'Life'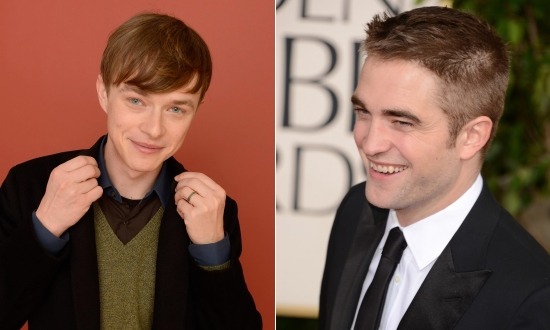 In The Amazing Spider-Man 2, Dane DeHaan plays Harry Osborn, a role previously played by James Franco in Sam Raimi's Spider-Man trilogy. In Anton Corbijn's Life, he'll follow even further in Franco's footsteps by picking up another of his old characters: James Dean.
DeHaan and Twilight star Robert Pattinson have joined the fact-based drama, which chronicles the friendship between the Rebel Without a Cause actor and photographer Dennis Stock. The two became close when they took a road trip together in 1955 for a Life magazine article. Hit the jump for more details.
Luke Davies (Candy) scripted Life. Dean and Stock first met at a party in 1955, not long before East of Eden turned Dean into a huge star. Life commissioned Stock to travel with Dean to Los Angeles, New York, and Indiana. That iconic image of Dean in Times Square on a rainy day was one of the photos to come out of their friendship.
DeHaan is coming off of a great couple of years. His breakthrough role in Chronicle was followed by parts in Lawless, Lincoln, and The Place Beyond the Pines, and he's received much praise for his turn as Lucien Carr in the Beat drama Kill Your Darlings. (Coincidentally, Franco also once played a famous Beat figure — Allen Ginsberg — in Howl.) His next film, The Devil's Knot, will premiere at the Toronto Film Festival next week.
Pattinson's been working hard to get past his Twilight image with more offbeat projects. He has just wrapped Maps to the Stars, which reunited him with his Cosmopolis director David Cronenberg. Also on his upcoming slate are David Michôd's The Rover and Werner Herzog's Queen of the Desert.
Corbijn's most recent film was the John le Carré thriller A Most Wanted Man, which opens in Europe later this fall. Shooting on Life will begin in Canada in February.