Tyler Perry, Kim Dickens And Patrick Fugit Round Out David Fincher's 'Gone Girl' Cast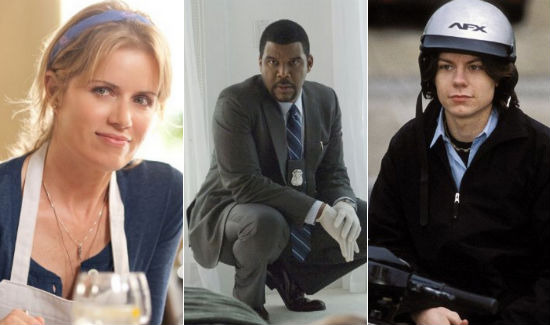 Before Ben Affleck plays Batman, he'll be playing a husband accused of something terrible. He and Rosamund Pike are the stars of David Fincher's upcoming thriller, Gone Girl, based on the best-selling book by Gillian Flynn. Pike plays a seemingly perfect American wife who goes missing and her husband is instantly blamed. From there, things get incredibly surprising and frightening.
With filming set to start soon, Fincher has just revealed the actors who'll be playing the main supporting roles. Tyler Perry is officially Tanner Bolt, a scumbag lawyer who represent's Affleck's character, newcomer Carrie Coon will play Affleck's sister, and Kim Dickens (Treme, Friday Night Lights) and Patrick Fugit (Almost Famous) will play the detectives investigating the case.
Deadline broke the news of these additions. Neil Patrick Harris has also been confirmed for the film, likely to play one of Pike's ex-boyfriends.
Flynn herself adapted the novel, with the help of Fincher, and I'm incredibly curious to see how that works out. Many of the book's biggest and most juicy surprises are derived from the structure of the book itself. Moving those moments into another medium is surely possibly, but likely difficult.
If you're a fan of mysteries and David Fincher, I highly recommend giving Gone Girl a read. Or, if you prefer to wait for the film, totally avoid every single write up you can about it. There's simply too much that can be spoiled too easily with even a simple suggestion.
What do you think of Fincher's cast?