Kevin MacDonald To Direct Elvis Biopic 'Last Train To Memphis;' Open Casting Call Begins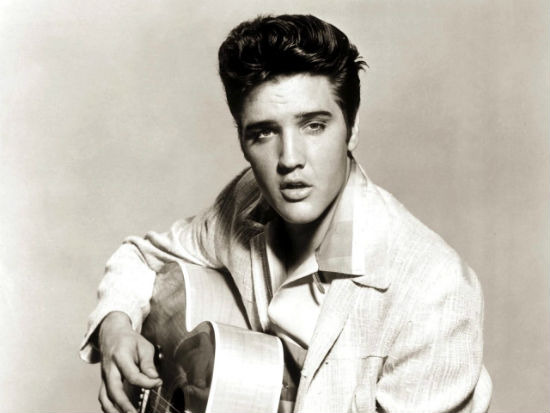 Even in death, the King is still making movies. Several stories based on Elvis Presley are in development around Hollywood but one just emerged from the pack. It's called Last Train to Memphis, based on a book by Peter Guralnick, and follows Presley from his teenage years up through his blossoming into a rock and roll legend. Fox 2000 has been developing the project for years and finally, they've hired a director. It's Kevin MacDonald, who also directed The Last King of Scotland, Touching the Void and State of Play. He's joined by Rolling Stones front man Mick Jagger, who'll produce and John Fusco (Young Guns) who adapted the book.
Variety broke the news of the project, which is the first we've heard on the Elvis front in a year. That's when a competing project, called Growing Up Graceland, started revving up. Now it seems the Last Train to Memphis will leave the station first.
With a script, producers and director attached, all eyes turn to casting the iconic singer. To help, the producers set up a webpage called Young Elvis Presley where actors can submit audition tapes online. Yes, you can try out to be the King at that link.
Here's the official description of the film from the casting website:
"Last Train to Memphis" focuses on the years between Elvis's first, earth-shattering recordings and his meteoric rise to national prominence in 1956. These were years of revolutionary cultural turmoil, largely precipitated by Elvis's music. The screenplay recounts the story of his against-all-odds success due to his uncanny gift for self-invention, his unstoppable drive, and the new sound he created that changed the music world forever.