'Dumb And Dumber To' Adds Kathleen Turner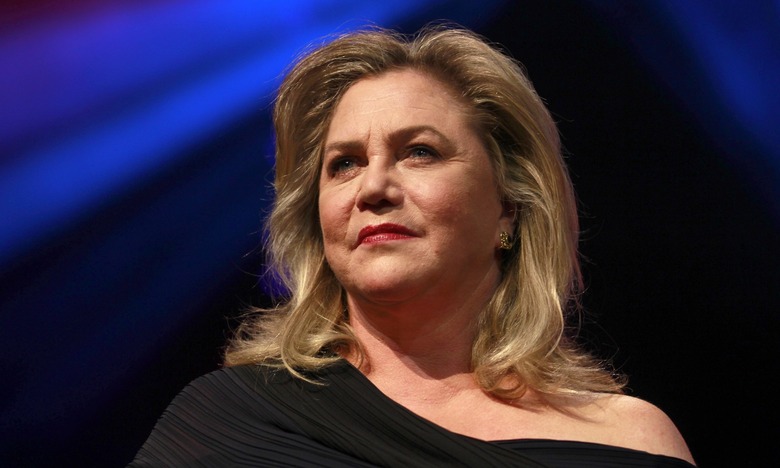 Peter Farrelly, Bobby Farrelly, Jim Carrey, and Jeff Daniels have been trying to make Dumb and Dumber To for some time, and now they're ready to bring a new face into the fold. Kathleen Turner has boarded the long-awaited comedy sequel, which is aiming to shoot this fall. More details after the jump.
However, Bobby Farrelly said last year that the story would pick up about two decades after the last one left off, and center around "the fact that one of them may have sired a child. They want to go and find the child because he's having a kidney problem and he wants to ask him for one of his kidneys."
Assuming that hasn't changed, Turner seems about the right age to portray the kid's mom. Then again, the first film had them running into all sorts of random people, so she could be playing anyone.
Turner broke through in the '80s with Body Heat, followed by classics like Romancing the Stone and Who Killed Roger Rabbit? However, she's kept a pretty low profile in the past several years. Her recent screen credits include a supporting role in Marley & Me and a starring turn in Anne Renton's dramedy The Perfect Family, along with guest stints on Friends and Californication.
Dumb and Dumber To has had a rocky development process so far. The film got dropped by Warner Bros. earlier this summer, though Universal swooped in to pick it up just a few days later. Despite that, it now looks on track to enter production before the end of the year for release in 2014.