Matt Damon And Paul Greengrass May Return To 'Bourne' Series [Updated]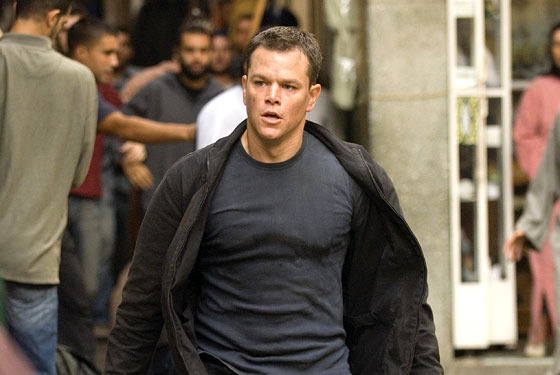 The first three Bourne films, starring Matt Damon, were the first stage of what Universal would like to be an ongoing and continually lucrative series. The fourth film, written and directed by Tony Gilroy and starring Jeremy Renner as another chemically engineered super-spy (chems? Chems. CHEMS!) moved the story forward a bit, but wasn't a runaway hit.
Universal has been developing a fifth film, and for a few years there have been hints that Matt Damon might be recruited to co-star in a "crossover" film that would put him in the same film with Renner's character. That eventuality may be closer than we thought, as Damon is now rumored to be in early talks to return to the fold.
Update: Universal has denied the report. Variety has the denial.Twitch reports that Universal is working overtime to get Damon back into the series, which also means getting Paul Greengrass on board. Greengrass directed the second and third films in Damon's run, and Damon has said more than once that his return would be contingent upon the re-hire of Greengrass.
The site reports that Universal has that in mind, and at this point there are two questions. First is whether this deal will be finalized. Second is whether this would lead to one new Bourne film starring both characters, or a pair of films, one for each actor, that could eventually be merged into one story. There's also been the idea of a reboot of sorts, and if Damon and Greengrass were adamant about their series being the only incarnation of Bourne, it wouldn't be difficult to imagine Universal bowing to that demand.
We'll report more as details are finalized.