'Transformers 4' Reveals First Official Photo; Dinobot Scene Shooting Today?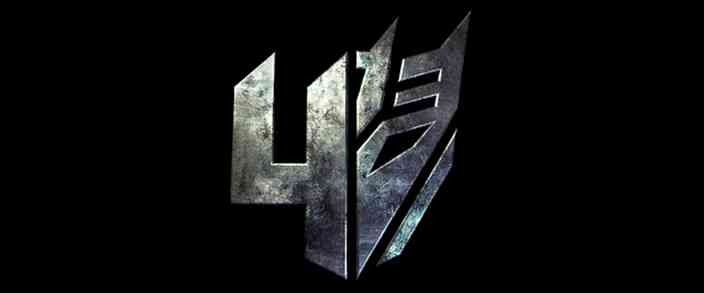 There's been no shortage of videos and paparazzi shots from the Transformers 4 set, but now we finally have our first official look at the human stars, sourced right from Michael Bay.
The director has posted a photo of himself, actors Mark Wahlberg and Jack Reynor, and various crew members standing atop some fancy-looking construction, probably alien in origin. There are no Dinobots in sight, sadly, though an unconfirmed report indicates that the fan-favorite characters could be shooting a scene today. Check out the photo and get the latest on the (potential) Dinobots after the jump.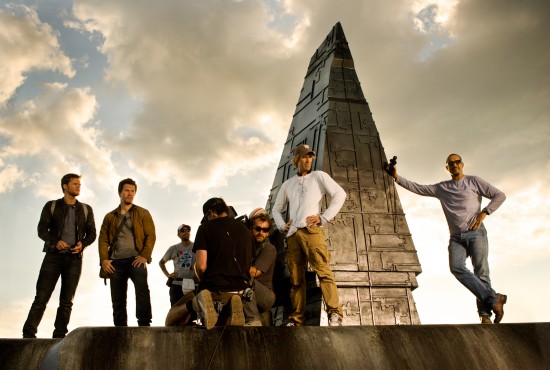 Here's who we're looking at, according to the caption on MichaelBay.com:
Pictured left to right: Jack Reynor; Mark Wahlberg; 2nd Assistant B-Camera Casey "Walrus" Howard; 1st Assistant B-Camera John Kairis with back to camera; B-camera Operator Lukasz Bielan; Director Michael Bay; and Director of Photography Amir Mokri.
While it's set five years after the attack on Chicago from Transformers: Dark of the Moon, Transformers 4 serves as a reboot of sorts for the franchise. The human cast is entirely new, and the robots have welcomed several additions as well.
Including the Dinobots, if months and months of rumors are to be believed. In fact, Coming Soon reports that Transformers 4 will shoot a scene in Chicago's McCormick Place today.
Wahlberg stars the father of Nicola Peltz's character, who isn't pictured here. She's dating Reynor's character, who happens to be a race car driver. Hmm. I wonder if that totally random skill will wind up coming in handy somehow?
But from the picture, you'd think Wahlberg and Reynor were playing father and son. There's enough of a physical resemblance between them — at least by Hollywood family casting standards — and they have matching facial expressions. Their outfits even look like they came from the same closet.
Stanley Tucci, Kelsey Grammer, Titus Welliver, Sophia Myles, T.J. Miller, Victoria Summer, Bingbing Li, and Geng Han also star. Transformers 4 opens June 27, 2014.