Darren Aronofsky May Make Modern Espionage Thriller 'Red Sparrow'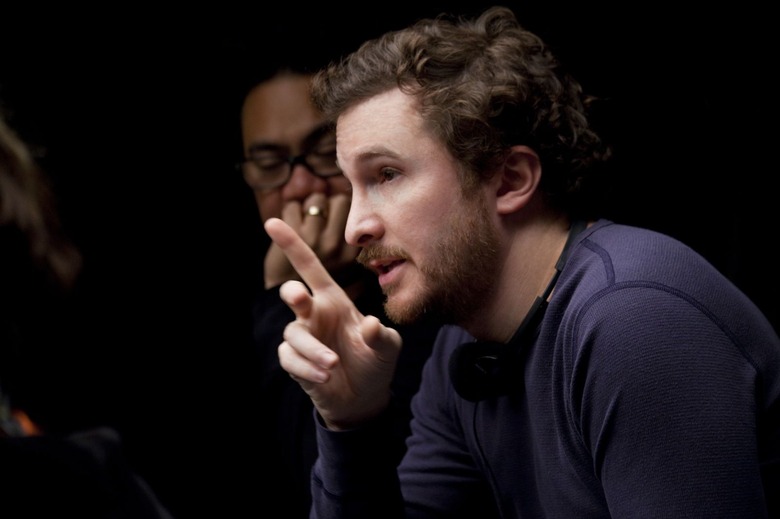 With Noah basically done, Darren Aronofsky is looking at his follow-up options. One new one is an adaptation of the novel Red Sparrow, a modern espionage thriller by former CIA officer Jason Matthews. The director is in early talks with Fox to develop and direct the project, which follows a woman whose evolving role in Russia's intelligence organization brings her into contact with a young CIA agent.
Deadline also mentions that Aronofsky has been thinking about a film about George Washington, but makes this out to be a more likely endeavor at this point.
Here's a description of the novel:
In present-day Russia, ruled by blue-eyed, unblinking President Vladimir Putin, Russian intelligence officer Dominika Egorova struggles to survive in the post-Soviet intelligence jungle. Ordered against her will to become a "Sparrow," a trained seductress, Dominika is assigned to operate against Nathaniel Nash, a young CIA officer who handles the Agency's most important Russian mole.
As the action careens between Russia, Finland, Greece, Italy, and the United States, Dominika and Nate soon collide in a duel of wills, tradecraft, and—inevitably—forbidden passion that threatens not just their lives but those of others as well. As secret allegiances are made and broken, Dominika and Nate's game reaches a deadly crossroads. Soon one of them begins a dangerous double existence in a life-and-death operation that consumes intelligence agencies from Moscow to Washington, DC.