Ron Burgundy's Memoir To Hit Shelves This Fall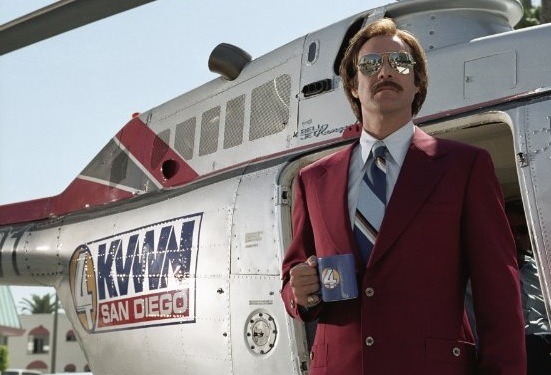 We may receive a commission on purchases made from links.
As he would be only too happy to tell you, Ron Burgundy is kind of a big deal. It's not just anyone who can boast of having survived a bear pit, a news anchor melee, and a glass cage of emotion. And that's just in the first film. In the sequel, we'll see him tackle marriage, diversity, and the rise of the 24-hour news cycle.
Naturally, a man that fascinating needs to put out a memoir, and this fall he'll do just that. Random House's Crown Archetype imprint has announced that they will publish his autobiography Let Me Off at the Top! My Classy Life and Other Musings a few weeks before the December opening of Anchorman: The Legend Continues. More details on this no doubt brilliant book after the jump.
Burgundy demonstrated uncharacteristic modesty in assessing his book. "I don't know if it's the greatest autobiography ever written," he said. "I'm too close to the work." But I'm sure it'll be up there. He is, let's not forget, the man who discovered the wheel and built the Eiffel Tower out of metal and brawn.
Let Me Off at the Top! should find a nice spot on the shelf alongside such modern classics as Barney Stinson's The Bro Code, Roger Sterling's Sterling's Gold, and Leslie Knope's Pawnee: The Greatest Town in America when it hits shelves November 19. Anchorman: The Legend Continues, directed by Adam McKay and starring Will Ferrell, opens December 20.