Striking Artistic Poster For 'The World's End' By Alex Pardee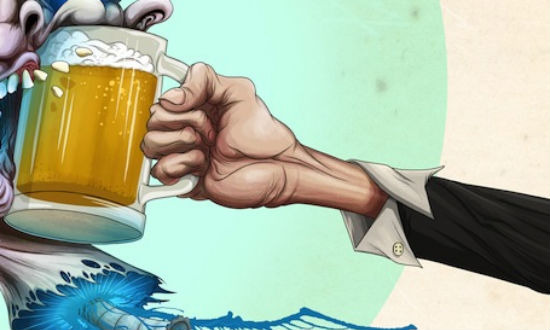 I'm going to go out on a limb here and say artist Alex Pardee, like many of us, is an Edgar Wright fan. Pardee did a "literally mind-blowing" poster for Wright triple feature back in 2011 featuring images from Shaun of the Dead, Hot Fuzz and Scott Pilgrim vs. The World.Now, Focus Features commissioned him to do a follow-up.
The poster is for Wright's upcoming release The World's End, and it's a striking, violent, but incredibly on-point visualization of the film. Check it out below.
Thanks to Io9 for this cool poster.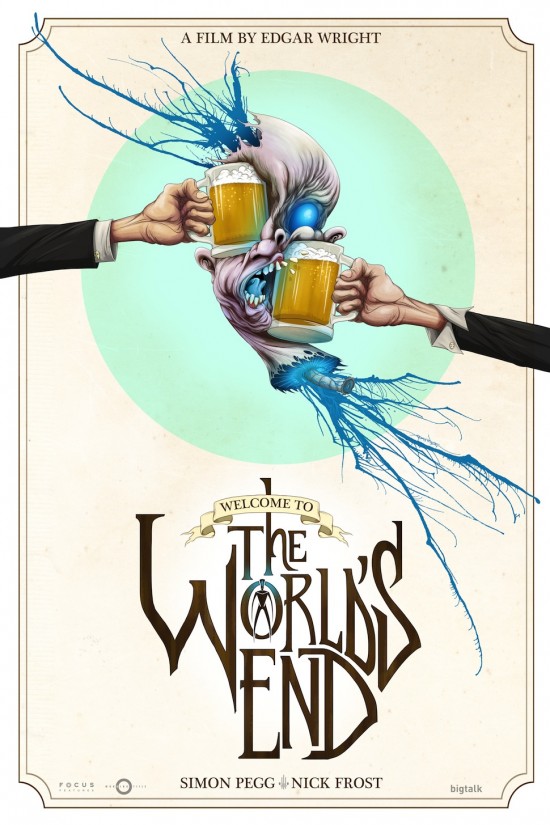 No word on how, or if, this poster will be distributed but maybe it'll be at Gallery 1988's Edgar Wright Tribute Show that opens in Los Angeles on August 20. Check back soon for more on that.
Also, in case you didn't click on the link above, here's Pardee's poster from 2011, which is doubling as the show card for the Gallery show.