Lionsgate Moving Ahead With 'Now You See Me' Sequel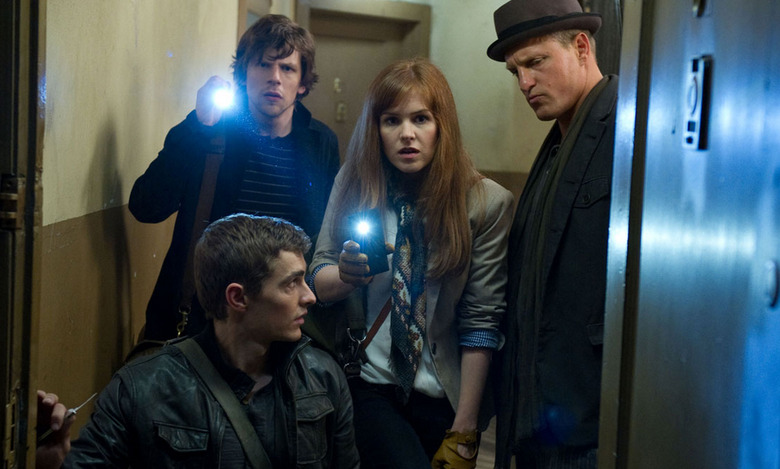 In many respects, Now You See Me doesn't fit into the usual franchise-starter template. It's not based on a comic book, or a young adult series, or anything else, for that matter. It cost a (relatively) moderate amount to make, and it was never envisioned as a big summer tentpole for the studio.
But it has made a crap ton of money at the box office, and you know what that means. Lionsgate has put a sequel to the magician heist movie in development, with production expected to get underway next year. Hit the jump for more details.
Now You See Me proved a sleeper hit when it opened in May, grossing $115 million domestically to date plus another $117 million abroad. And those numbers are still rising. The film has yet to open in China, Australia, and Japan, and Feltheimer predicts that international grosses could eventually climb to $150 million.
Overall, the studio expects the film to gross $275 million or more worldwide. Those figures are all the more impressive considering that, at $75 million, Now You See Me cost far less than most of the summer tentpoles it beat. It'd be nice if those results started to push Hollywood away from $200 million adaptations and back toward mid-range original pictures, but I wouldn't hold my breath.
Louis Leterrier directed the first movie, which starred Jesse Eisenberg, Woody Harrelson, Isla Fisher, and Dave Franco as four magicians using their skills to rob banks. There's no word yet on whether any of those actors plan to be back, or what the plot of the new movie might be.