Horror Sequel Bits: 'Sharknado 2', 'Insidious Chapter 2', '[REC] 4'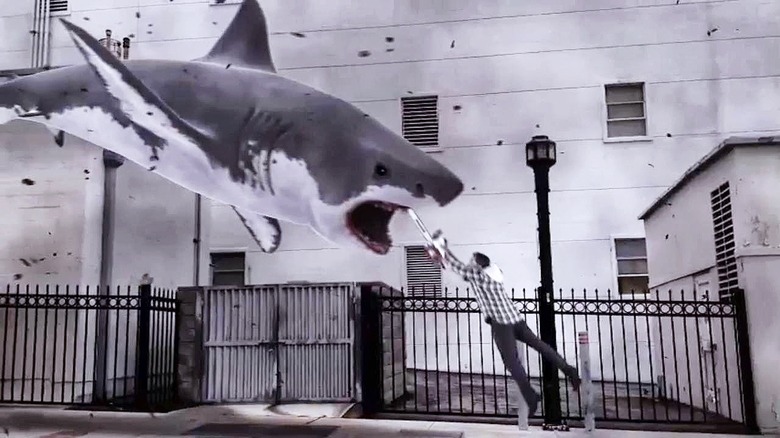 The Sharknado sequel finally gets a title! Also after the jump:
Insidious 2 has an odd promo on Pretty Little Liars
WWE Studios' See No Evil 2 will shoot this fall
See a new pic from I Spit On Your Grave 2
Check out a set video from [REC]4: Apocalypse
Love Sharknado or hate it, that's an amazingly appropriate title. It's just as knowingly stupid as the original movie and its marketing campaign was; it's the "Enough said!" of titles. Kudos to whichever genius came up with that one. The new film, which will take place in New York City, will air July 2014. [Syfy]
ABC Family's Pretty Little Liars and FilmDistrict's Insidious Chapter 2 wouldn't seem too have much in common, but they've got some overlap when it comes to their audiences. And so it is that the latter attempted an awkward bit of product placement on the former.
A recent episode of the teen thriller featured two characters watching a commercial for Insidious Chapter 2, with one character gushing that she saw the first one twice and that the new one "looks even more terrifying." Click here to see the scene for yourself. Insidious Chapter 2 opens September 13. [Shock Till You Drop]
Lionsgate and WWE Studios' fruitful relationship continues with See No Evil 2, which starts shooting this fall. Wrestler Kane will reprise his role as psychopath Jacob Goodnight, while the Soska sisters (American Mary) replace Gregory Dark in the director's chair.
Nathan Brookes and Bobby Lee Darby wrote the script. The film sees Jacob Goodnight rising from the dead in the city morgue, and attacking a group of medical students. [MovieWeb]
With just a couple of weeks to go until its world theatrical premiere at the Film4 FrightFest, I Spit On Your Grave 2 has coughed up a new image.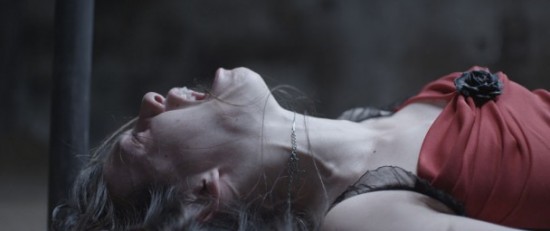 The sequel centers around aspiring model Jessica (Jemma Dallender) who arrives in New York to pursue her dreams. After a photo shoot gone terribly, horrifyingly wrong, Jessica is buried and left for dead. Unfortunately for her assailants, though, she manages to get away so she can seek her revenge.
I Spit On Your Grave 2 hits DVD and Blu-ray September 24 in the U.S. [Shock Till You Drop]
Following three successful installments, the [REC] series is making its final bow next year with [REC] 4: Apocalypse. A new video from the set has hit the web, and you can see it below. Unfortunately, you'll have to know Spanish to actually understand it.
Silencio, se rueda "Rec 4: Apocalipsis"
Jaume Balagueró, who co-directed the first two films with Paco Plaza, helms the film solo this time. Plot details are scarce, but we know the movie is set largely on a boat and involves a news reporter named Angela Vidal (Manuela Velasco). No U.S. release date has been announced as of yet. [Twitch]