Check Out These Exclusive Images From 'Elysium: The Art Of The Film'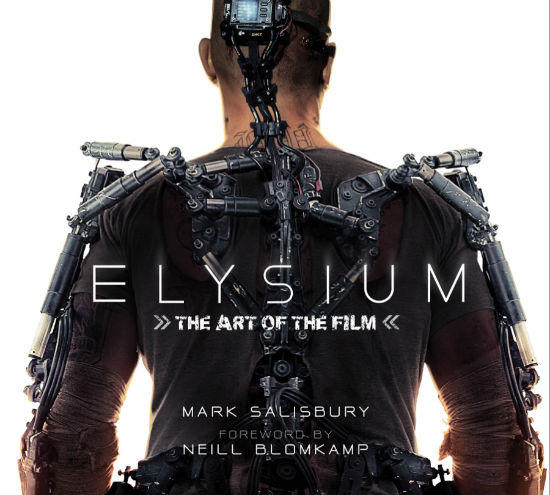 From the first time footage was revealed from Neill Blomkamp's second film, Elysium, we marveled at the gorgeous design. There are ships, mech suits, guns, and a utopian station where the super-rich live in peace while normal people suffer on Earth. Everything looked dirty and grimy, but incredibly cool.
The latest book from Titan, Elysium: The Art of the Film, will finally give fans a chance to truly stare at and digest these images. It hits shelves Tuesday but, below, we have some exclusive images. Elysium the film opens Friday August 9.
Here are our exclusive images from Elysium: The Art of the Film by Mark Salisbury.
Very cool stuff. The book is now on sale on Amazon, Barnes and Noble, all the appropriate places. Plus, they also have a super limited edition version signed by Blomkamp with limited edition art and more. Read about it here.
Here's a description of the book and limited edition.
From Neill Blomkamp, the director of the acclaimedDistrict 9, comes Elysium, an eagerly awaited sci-fi epic starring Matt Damon and Jodie Foster.
All will be revealed in Elysium: The Art of the Film, which features a Foreword by Blomkamp, and a wealth of stunning production art and photos, including the input of legendary designer Syd Mead (Blade Runner, Tron).
This Limited Edition Collectors book is presented in a slipcase featuring the ship "Elysium" on one side and the "ravaged Earth" of 2154 on the other, and is presented with a print by Syd Mead and a signature plate signed by Neill Blomkamp.
Credit: Images from Elysium: The Art of the Film. Motion Picture Artwork and Photography © 2013 TriStar Pictures, Inc. All rights reserved.