Pricing, Features, And Date Revealed For 'The Hobbit' Extended Edition Blu-Ray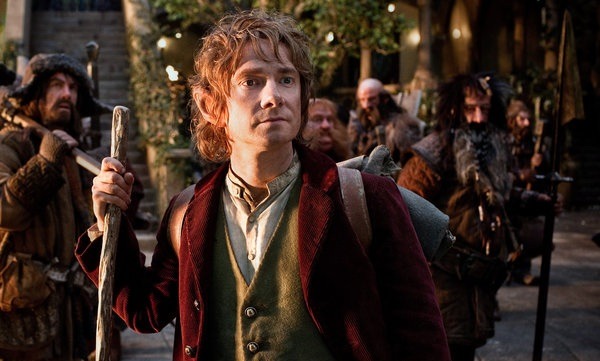 No one could possibly accuse Peter Jackson of not taking his time with J.R.R. Tolkien's The Hobbit. The first film, An Unexpected Journey, took two hours and fifty minutes to cover about 100 pages of story from the book. In comparison, The Return of the King ran about half an hour longer, but its source material runs well over 400 pages.
Still, there will always be those who want to spend even more time in Middle-Earth. For them, Warner Bros. is releasing an extended edition of the film with 13 extra minutes of footage. Hit the jump to get all the details on the home video release, including pricing, dates, and special features.
5-disc Blu-ray 3D set (non-3D version also included) – $54.98
3-disc Blu-ray set – $35.99
Here's what they'll look like: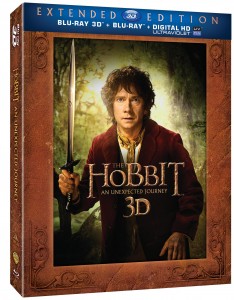 All versions will come with UltraViolet, which allows viewers to download and stream the movie from different devices. Each will also include almost nine hours of special features, including:
Audio commentary with director / producer / screenwriter Peter Jackson and co-producer / screenwriter Philippa Boyens
The Appendices, a multi-part behind-the-scenes documentary chronicling "pre-production in the various departments of the film in the months leading up to the start of principal photography, the boot camp training for the main cast, the work done on set chronologically through the three shooting blocks and in the world of its digital effects."
A featurette titled New Zealand: Home of Middle-earth
If you're curious about what the 13 minutes of extra footage might include, click here to read what Jackson and writer Fran Walsh have previously promised. More Rivendell, more Hobbiton, and more Goblin Town are among the scenes they've teased.
Will you be picking up an extended edition of The Hobbit: An Unexpected Journey?