'Flash' Series Speeding To CW From 'Arrow' Team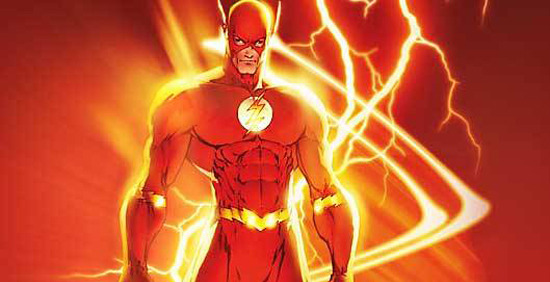 One of the stark differences between Marvel and DC is that the latter is just as interested in launching heroes on TV as it is on the big screen. Marvel has its forays into TV, sure, but in the wake of the success of Smallville, DC has experimented with bringing Wonder Woman and Aquaman to the small screen, had a minor run with Birds of Prey and successfully launched the Green Arrow series, Arrow, on the CW.
Now the Arrow team is putting together Flash, a new series based around (surprise!) DC speedster hero the Flash. 
Deadline reports that the plan is likely to involve an introduction of the Flash on an episode of Arrow, after which he'll run to his own series.
Arrow co-creators Greg Berlanti and Andrew Kreisberg will write Flash with Geoff Johns, and director David Nutter is expected to direct the pilot, as he did with Arrow. Berlanti and Kreisberg are expected to be announced as showrunners when the CW formally announces the show, likely later today at its TCA presentation. We'll have more details after that presentation.
The show will not have any relation to the short 1990 TV series, and we don't know which iteration of the character will be featured. A movie starring the Flash has long been in development, with recent news pegging 2016 as a hopeful release window. We don't know where that really stands, or whether it would have any relation to the TV show. (Chances are, the two would be separate.)
Update: Berlanti confirmed after the TCA panel that Barry Allen would be the character featured. "Barry Allen's story always has been a favorite of mine, as well as of Andrew Kreisberg and Geoff Johns," he said. The character will have a few appearances on Arrow's next season, and then will bounce to his own show. No one is cast yet. "We wanted everyone to know about the show as that process commenced," Berlanti told Deadline.
In addition, Deadline reports that while a new Wonder Woman pilot script has been written and delivered, there's no movement on the show now.