Harvey Weinstein And Disney Reunite For 'Artemis Fowl' Adaptation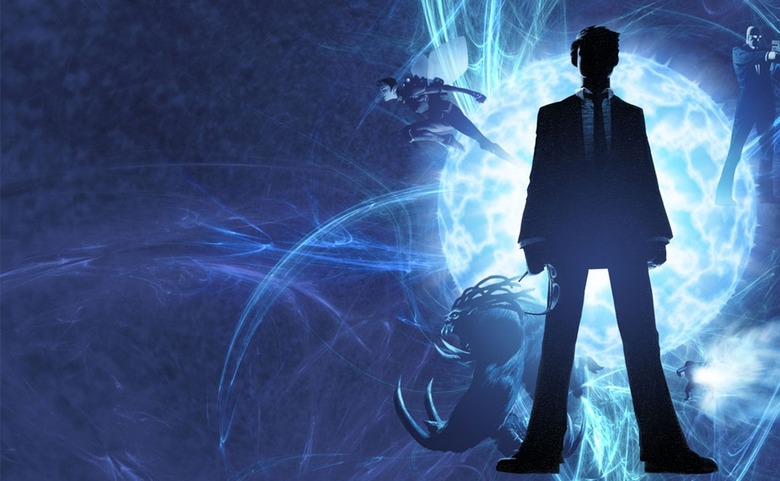 Eoin Colfer's Artemis Fowl was a pretty big deal when it first hit shelves in 2001, enough so that Miramax quickly snapped up the film rights that same year. But nothing came of that deal, and even as contemporaries like Harry Potter, The Golden Compass, and Eragon have made their way to multiplexes, Artemis Fowl has been left behind.
Given the industry's current obsession with all things YA, though, it was only a matter of time before someone got it into their heads to give Artemis Fowl another shot. That someone, it turns out, is Harvey Weinstein and Disney. They've just set Michael Goldenberg (Harry Potter and the Order of the Phoenix) to pen the script, with Robert De Niro and Jane Rosenthal producing. Hit the jump for all the details.
The reinvigorated project represents Weinstein's first team-up with Disney since their not-so-friendly split. "If you would have told me five years ago I would be producing a project with Disney I would have thought you were crazy," said Weinstein in the statement. "This is a special project for me because my children absolutely love this book."
The new film will be adapted from the first two installments of Colfer's series. The title refers to the protagonist, a 12-year-old genius who's built a fortune through criminal dealings. He kidnaps a LEPrecon fairy in an effort to help his family, but gets pulled in over his head.
It almost without saying that the property comes with built-in franchise potential. There are eight Artemis Fowl books in all, the last of which, Artemis Fowl: The Last Guardian, was published last year. Collectively, the eight novels have sold over 21 million copies in 44 languages.