Star Wars Celebration Coming To Anaheim In April 2015; Lucasfilm Registers 'Attack Squadrons' URLs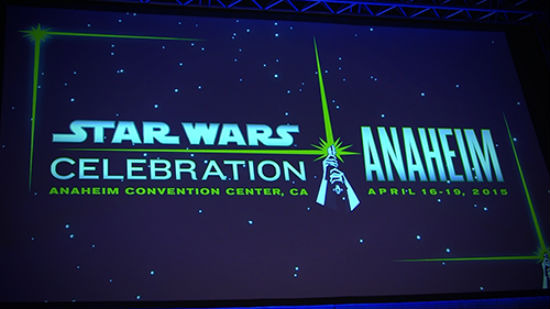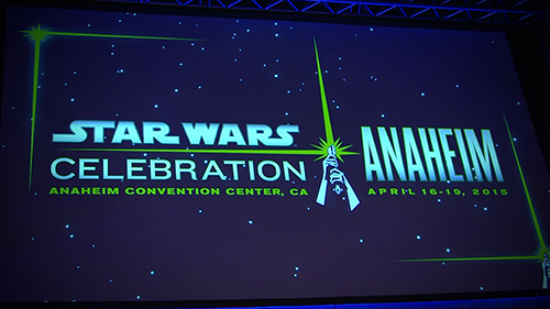 This past weekend, Star Wars fans from around the world descended on Germany for Star Wars Celebration. The event, which is basically Comic-Con focused solely on Star Wars, has been going every few years since the release of Episode I: The Phantom Menace in 1999. At the end of this year's event, organizers announced the next Celebration will take place April 16-19, 2015 in Anaheim, CA — just in time to prep for the reported release of Star Wars Episode VII in May 2015.
Also of note on the Star Wars front, a bunch of new URLs have been registered for something called Attack Squadrons. Read about both pieces of news below.
Starting with the Celebration news, you can read more about it on StarWars.com. A few interesting notes here. First, the move to Anaheim makes perfect sense because the Convention Center is all but attached to Disneyland. It's also the site of the D23 Expo. Being that Disney now owns Lucasfilm, I'd be surprised to see these events anywhere but Anaheim and Orlando when they take place in the U.S.
Second, though this event isn't for almost two years, tickets go on sale next week, August 7 at 7 a.m. PST. Click here for information on that. Set so close to the release of Star Wars Episode VII, this will most definitely be a celebration no Star Wars fan will want to miss. (This coming from someone who went to both Celebration II and III in Indianapolis before the releases of Attack of the Clones and Revenge of the Sith. Both were fantastic.)
On to something a little more speculative, Stitch Kingdom noticed Lucasfilm has registered all kinds of URLs relating to something called "Attack Squadrons." The last two times Star Wars related URLs were registered, it was for video games. So this could be another video game project. What do you think?