WTF: Disney's 'Planes' Gets An Asylum-Style Knockoff, 'Wings'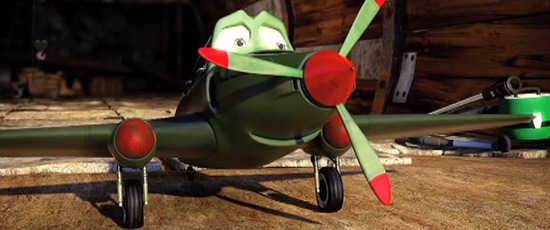 When Disney took a long look at the DisneyToon studios film Planes, which acts as a spin-off from Pixar's Cars films, the decision was made to give it a theatrical run of its own. Once intended as a direct-to-disc moneymaker, the movie once knocked as a cash-in knockoff of Pixar's work hit the big time.
That probably won't happen with Wings. This release from LionsGate's home department appears to be a gloriously egregious example of exploitation of a young audience's interest in anything that looks like Pixar. (And of course kids can tell the difference; it's the distracted adult that might be fooled for a moment.)
While some advance word on Planes says that it is actually fairly decent, Wings looks like what The Asylum would make if it used Pixar movies as a jumping-off point. Watch the trailer below. 
A few weeks before a big airshow competition one young aircraft fighter gets his acceptance letter to take part in this prestigious competition. Determined to be the next champion, Ace ventures out to find and train with Colonel, a legendary retired aircraft fighter. As training begins Colonel sets a very disciplined schedule teaching Ace new aircraft tricks and speed tactics. As training continues, lurking in the wings of the flight training camp, Cyclone sets up an evil plan, using Windy as bait, to distract Ace and make sure that he will be the next airshow champion. On the day of the big competition, Ace and Cyclone compete against each other leaving only one brave aircraft fighter, not only the champion, but a hero.