The Viral Campaign For Brad Bird's 'Tomorrowland' Has Begun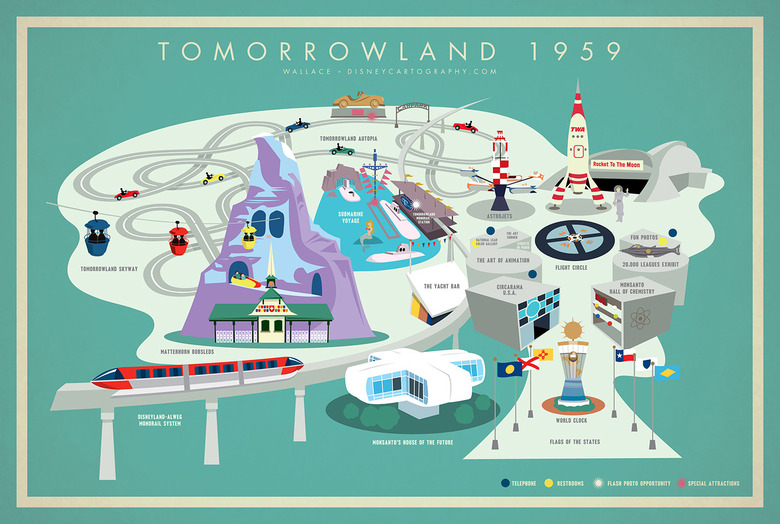 The D23 Expo in August will be the true coming-out party for Disney's big 2014 Holiday release, Tomorrowland. Directed by Brad Bird and co-written by Damon Lindelof, the film stars George Clooney, Britt Robertson, Hugh Laurie, Raffey Cassidy and Thomas Robinson telling a family centric sci-fi story about an inventor, an alternate dimension, and a young robot. (Read more specifics here). The film was listed as one of the featured titles at the Disney fan convention and, once that happens, we'll be there to tell you all about it.
Leading up to D23 though, a viral campaign called The Optimist has begun. It follows a few characters as they uncover secrets about Tomorrowland at Disney theme parks.
Thanks to ComingSoon for the heads up on this. The viral campaign gets its start at this website, which says the following.
The worlds of yesterday, tomorrow, and fantasy were only the beginning...
Walter Elias Disney was an optimist who believed in creating a living blueprint for the future. He and his Imagineers – those creative and skilled professional wizards who combine imagination and engineering – made fantasy into reality and built the magic of the Disney Theme Parks. But, what if that was just the beginning?
Amelia, a young filmmaker, has stumbled upon a revolutionary secret...and she needs your help. Collaborate with other curious individuals around the globe to solve a mystery that traverses the web, Disneyland Park, and beyond before culminating at the D23 Expo.
Join Amelia and explore Walt Disney's secrets of Tomorrow...
Coming Soon did a bit more digging, uncovering the Twitter accounts of the ARG's principals and a bit of their backgrounds. But it seems like, whatever this uncovers, will culminate at D23 Expo. Head there for more.
How excited are you for Tomorrowland?