'Fruitvale Station' Duo Michael B. Jordan And Ryan Coogler To Make 'Rocky' Spinoff 'Creed'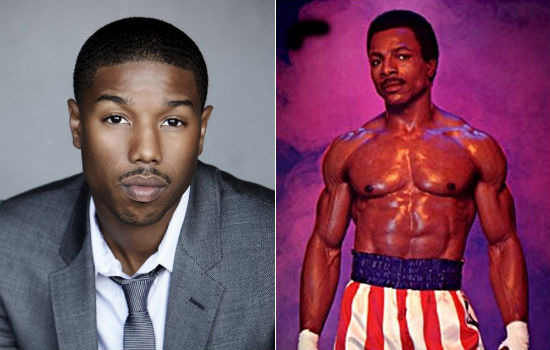 Director Ryan Coogler and Michael B. Jordan, who paired up on this year's awards contender Fruitvale Station, are in early talks to direct and star in Creed. Creed is a spin-off from Sylvester Stallone's breakout and Oscar winning film Rocky. It will follow the grandson of Apollo Creed, famously played in the Rocky films by Carl Weathers. Stallone would return to reprise his role, which would have him mentoring the aspiring boxer.
Deadline broke the news of this project. According to them, when Coogler signed with his agency, he said this movie was his dream project. They loved the idea and got him in touch with Stallone. He also loved it. Now the actor will return and produce, along with several other people involved in the original films.
So while it may sound like this is some simple cash grab at a well-known franchise, it's actually more of a passion project from a huge fan.
The story will reportedly start with Jordan's title character raised in the upper class, thanks to the millions made by his grandfather. His parents don't want him to fight, but, he decides to anyway and seeks out Balboa, who has long since retired. He'll then help him train and get into the fight game.
Coogler and Jordan are two of the industry's biggest rising stars and if they both get behind the movie, it seems like it could end up being their follow up to Fruitvale Station. If ever you wanted to make your dream project, doing so after making another dream project (one that wins practically every award on the festival circuit) is a great time to do so. Good for Coogler.
We'll be following the development on this one closely. What do you think about it?