Sequel Bits: 'Super Troopers 2', 'Horrible Bosses 2', 'Dredd 2', 'Expendables 3'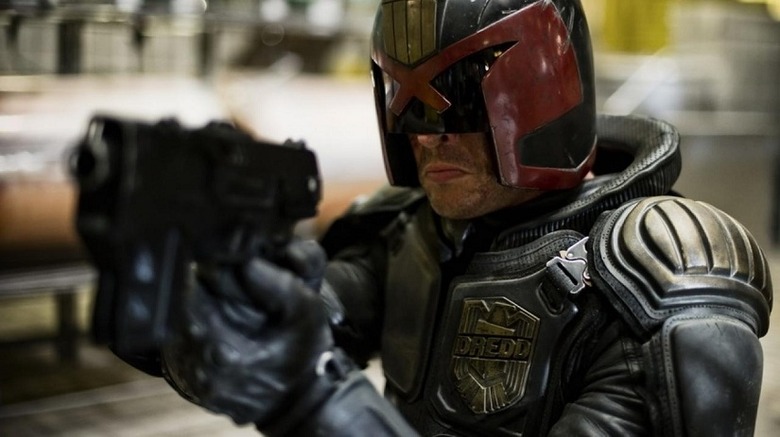 Karl Urban is pinning his hope on the fans to make Dredd 2 happen. Also after the jump:
Sharknado 2 will terrorize New York City
The Chinese government welcomes The Smurfs 2
The Expendables 3 adds Ronda Rousey and Victor Ortiz
Charlie Day says Horrible Bosses 2 might film this fall
Mac and Farva say Super Troopers 2 will shoot this year
Christopher Guest hints at a Spinal Tap reunion in 2014
How to Train Your Dragon 2 poster takes to the sky
See two new pics from Curse of Chucky
After Dredd's dim box office performance, the odds of getting a Dredd 2 seemed vanishingly slim. But that was before the sci-fi film found new life on home video. Now star Karl Urban is hoping that the fans can rally and make a sequel happen.
The more people that campaign for it, the more people that email, Twitter, write-in to Lionsgate saying 'we want to see more of this,' then the more likelihood we will get to see it; we're certainly doing everything we can to make sure it happens.
You heard the man — get to campaigning if you want another Dredd. [Screen Rant]
The Chinese market is becoming an increasingly important part of the global box office, but getting in isn't always easy for Hollywood. Thanks to strict quotas and rigorous censors, many U.S. films get turned away each year. The Smurfs 2, however, isn't one of them.
The animated comedy sequel has just been okayed by the Chinese government to open in the country. That's great news for Sony, as the first Smurfs made $40 million when it opened there in early 2012. World War Z and Despicable Me 2 are among the titles recently rejected by the country — along with Django Unchained and The Croods, which were abruptly pulled after they had already opened.
No Chinese release date has been set for The Smurfs 2. It opens July 31 in the U.S. [Variety]
Kellan Lutz won't be the only fresh blood in The Expendables 3. MMA artist Ronda Rousey and welterweight boxer Victor Ortiz have also joined the action sequel, which also stars Sylvester Stallone, Arnold Schwarzenegger and Jason Statham. Jackie Chan, Wesley Snipes, Milla Jovovich, and Mel Gibson have been rumored for roles as well.
Both Rousey and Ortiz will be making their feature acting debuts on The Expendables 3. The Patrick Hughes-directed film opens August 15, 2014. [Sylvester Stallone's Twitter via Coming Soon]
Charlie Day's in a pretty good place right now, with roles in Monsters University, Pacific Rim, and the upcoming The Lego Movie. However, there's another movie he's hoping will come together soon.
"We're scrambling to put together Horrible Bosses 2, because everyone over there really wants to do it," he said. Considering how busy he and co-stars Jason Bateman and Jason Sudeikis are, though, scheduling could prove tricky. "It would have to happen this fall. So if we can get it together by then... we're close. But if we can pull it all together this fall, then we'll start then." [HitFix]
A dozen years after the first Super Troopers hit theaters, it remains Broken Lizard's best-loved work. Now troupe members Steve Lemme and Kevin Heffernan say they could revisit the Vermont State Police as early as this year.
There is, there is going to be a sequel. It's actually happening right now. We just sealed the deal with Fox, who owns the rights. The script is written, and later in the year we'll do the shooting.
Rumors of a Super Troopers 2 have been swirling for years, but last we heard the rights were one of the big holdups. With that cleared up, who knows — maybe this film really will get rolling by the end of 2013. [FM News 101 KXL via CinemaBlend]
By this point, Spinal Tap has outlasted most of the heavy metal bands it was parodying in terms of fame and popularity. As This Is Spinal Tap approaches its 30th birthday next year, Christopher Guest says the band could be due for a reunion of some sort.
"We get asked to do shows on a regular basis. But what I will say is that we're in the midst of talking about something for next year," he said. Okay, so that's not really a sequel, but if you're a fan of the original you'll want to keep your eyes peeled as we approach 2014. [The Observer]
Hiccup and Toothless look downright unstoppable in the new poster for How to Train Your Dragon 2. Though whether that's because they look truly fearsome, or because they're so gosh danged adorable together, is up for debate.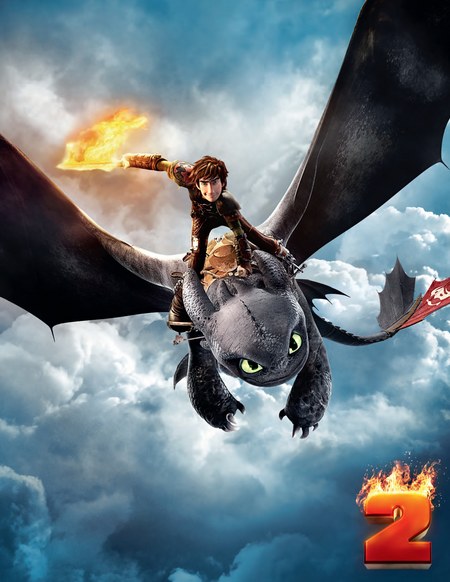 Regardless, How to Train Your Dragon 2 opens June 20, 2014.
Two new stills have dropped for Curse of Chucky. Fiona Dourif stars as Nica, who comes to suspect that a certain doll may be the cause of the bloodshed and mayhem that's sprung up around her. Dourif's real-life father Brad Dourif, of course, voices Chucky.
Curse of Chucky hits VOD September 24, and then DVD/Blu-ray on October 8. [Shock Till You Drop]