Watch The Comic Con Panel For Alfonso Cuaron's 'Gravity'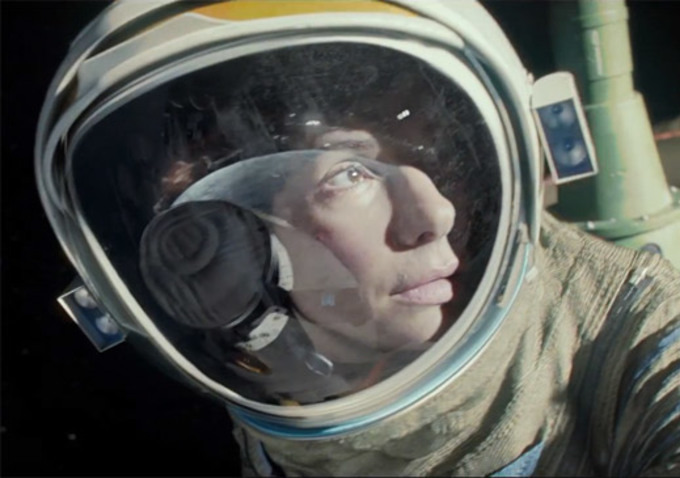 Sadly, you'll have to wait to see the glorious footage from Gravity that was screened this past weekend at Comic Con. The long sequence shown in Hall H was spectacular — in fact, I've never seen anything quite like it. That footage showed the two astronauts played by Sandra Bullock and George Clooney as they work on the Hubble Telescope, and are warned that conditions around them are about to change for the worse.
We've heard a lot about Alfonso Cuaron's plan to use long apparently unbroken takes in the movie (which are, in fact partially, stitched together from multiple shots) and the footage we saw was primarily comprised of one long shot in which the camera was completely free to rotate around the characters and other objects in the scene. It was stunning, but just as impressive was the panel conversation about how the effect was achieved. Now you can see most of that conversation, below.
Admittedly, the impact of the conversation on the panel might be a little higher if you were able to watch the full footage presentation, but just by watching the trailer you can get a sense of what Cuaron and Bullock are talking about as they discuss the isolated cube in which the actress spent most of her time during the shoot.
The audio in the embed below isn't the best, but you should be able to hear everything despite that. Headphones are probably best.
In addition, Cuaron told via the Huffington Post that Robert Downey, Jr., originally intended to have Clooney's role, wasn't the best fit for the material because his style didn't really jibe with what was required for the film:
[It] was very clear that the technology we were going to use... was not the most compatible thing for what Robert is the best at. That is, he takes one scene and he just starts riffing. And because of the technology that we use, it's pretty much limited. We have to preprogram the film before shooting.
That makes a lot of sense when you take in the info from the panel above — there's no real place for improvisation or day-of rewrites in this movie.
Gravity will premiere at the Venice International Film Festival, then it opens on October 4. [GeekNation]