This Week In Trailers: Rising From Ashes, Birth Of The Living Dead, Wadja, Play, Viramundo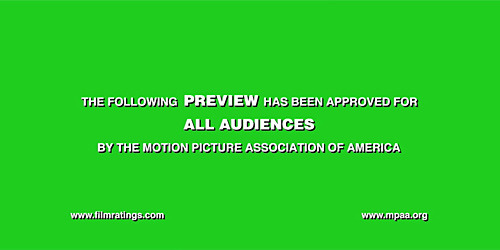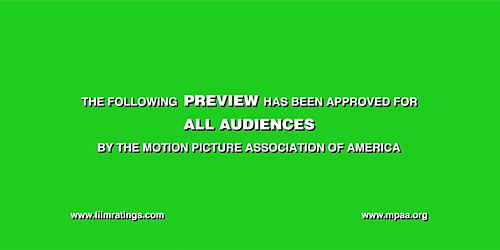 Trailers are an under-appreciated art form insofar that many times they're seen as vehicles for showing footage, explaining films away, or showing their hand about what moviegoers can expect. Foreign, domestic, independent, big budget: What better way to hone your skills as a thoughtful moviegoer than by deconstructing these little pieces of advertising? This week we take a ride to Saudi Arabia, bike on down to Rwanda, stop in Sweden to get beat up by some kids, hit up some indigenous people with a guitar in tow, and then talk to George Romero about some subtext.Play Trailer
Since premiering at Cannes more than two years ago, this little indie that could has been making its way across the world where it finally has opened in the UK just this month.
Director Ruben Östlund may not be a name many know but if you would like to get a taste of his work he has made a short called Incident by a Bank which is absolutely engrossing. You get a feel for his directing and that ports over quite well to this trailer. There is something about the twinkling keys of a piano that is at the same time lilting and weirdly appropriate as we're introduced to this throng of young boys who seem like a wandering pack of hooligans looking for action.
Deliciously, we're not given any context. It's all about mood and tempo and kudos for the work itself. It all acts in concert and this cumulates into a preview that sells us on the idea of the movie without getting too much into the weeds with the details.
Viramundo Trailer
The toe tap is highly underrated.
There's something to be said about the jolly feelings a trailer like this is about to bubble out of you. Director Pierre-Yves Borgeaud has crafted a musical odyssey that seems very compact and quite accessible. While I'm not familiar with one note of musician Gilberto Gil's work this trailer does an incredible job at cutting through all the narrative elements of why we're gathered here to watch it. There isn't a build up of explanation or laying down the facts of the matter or anything that detracts from the thrust of this piece which is the music. It's electric. It draws you in. Only then does the subtleties come out.
Yes, some may feel it's prosaic but you can't deny its earnestness and heart. There's a genuine feeling of love and peace and tranquility that permeates every frame of this trailer and, for that, it's deserves a little bit of your attention.
Birth of the Living Dead Trailer
There was always subtext.
We all know there was bad stuff going down all around the world, and at home, when George Romero put together Night of the Living Dead. For those laypeople who may not understand the undercurrents of the geopolitical situations that triggered a story about the dead rising from the grave, this trailer serves as a great primer.
I'd like to state, for the record, I think the guitar riff that was chosen was a miserable choice (it's damn near appalling, actually). I think the first 22 seconds are just wonderful. They grab you by the shirt collar and don't let you go because it's tense, it's a little freaky, and a lot of real world awfulness is on display. Director Rob Kuhns has a solid entry like a plane coming in for a perfect landing.
But then it hits the 23 second mark.
From here it's a slapdash mix of interview footage and cartoonish animation come to life. It's an odd amalgamation that isn't helped by the generic rock in the background that is sincerely grating and detracts from the impact of the information that is trying to get in front of the poor production value of this trailer. I think there is a lot of good stuff in here and, again, for those who don't really know the context for these films it could serve as a real eye-opener, but this is a great example of how one element of a trailer's creation can drag everything else down with it.
Rising from Ashes Trailer
Who doesn't like a feel-good story?
I know, it's like a documentary in the vein of Cool Runnings or, more specifically, something cooked up by Disney. And, yes, there is a lot of rah-rah positivity that flows from what started out as a horrible situation which we find out to be the Rwandan genocide. Genocide is but a blip on this trailer which focuses solely on the hard work and dedication of the men who took up cycling as a result of one guy's sole focus to bring hope where there was none.
It's an interesting angle, to talk about the sheer amount of pain in being a cyclist and the pain these Rwandan men could draw on to make them great. It's an interesting juxtaposition. The story looks like it could play well on HBO but, more importantly, it looks like it's a story about rising from the ashes in ways we can only conceptually comprehend. Director T.C. Johnstone knows what he needs to get out of this story and its apparent in the trailer that he has captured it. The fact that you're filled with hope by the end is signal enough that you have a story that's worth investing in and listening to.
Wadja Trailer
A slice of life.
One of the things that immediately jumps out at you in this trailer is how you think it's going to zig and it ends up zagging. Coming from Saudi Arabia, heralded as the first female director of that region, Haifaa Al Mansour's debut feels initially like something you would see come out of America with its themes of class and gender politics.
However, it just feels assured and comfortable in its own skin. It sells itself earnestly and honestly. While there isn't much mystery left to the viewer to know what exactly is afoot here (it pretty much tells us everything) there is nonetheless a sense that we haven't really seen a combination of themes all mashed into one film like this. I appreciate its cuteness and ability to be almost utilitarian in the way in which it is hocking its wares but it's really the pull-quotes and kudos it has received which push it over the edge into a territory from maybe-see to a must-see.
Nota bene: If you have any suggestions of trailers to possibly be included in this column, even have a trailer of your own to pitch, please let me know by sending me a note at Christopher_Stipp@yahoo.com or look me up via Twitter at @Stipp
In case you missed them, here are the other trailers we covered at /Film this week:
The Counselor Trailer - Right amount of weird and intrigue.
Last Vegas Trailer - I can barely hear over the din of the cash register cashing all the checks of those who decided to be in this.
Riddick Trailer – Just does nothing for me.
Kick-Ass 2 Red Band Trailer - Just tickles me to see this kind of wanton malevolence.
Veronica Mars Trailer – Never seen an episode and this doesn't help stoke any fire to rethink that strategy.
The Hunger Games: Catching Fire Trailer - Does everything it needs to. Kind of like a B student.
The Dirties Red Band Trailer - Really drawn in by its subject matter.
47 Ronin Trailer – Doesn't really stand out in any meaningful way.
Gravity Trailer - THE most important film I need to see this year, according to no one else but myself. Without question, one of the best extended sequences shown at Comic-Con.
Snowpiercer International Trailer – I still don't see what people are raving about.
A Single Shot Trailer – I'm pretty sold on the idea and it looks damn thrilling.
Cold Comes the Night Trailer – Not so sure about the accent.